Today is a newspaper
"News"
It comes out with a material in which it reports on the plans of the country's main defense department for attracting private Russian companies to the process of demining Syrian territories. The newspaper refers to its own sources in the Russian parliament, where the relevant committees of both chambers (defense and security committees) held meetings with the said agenda.
It is reported that there is a working group, which includes representatives of not only the Ministry of Defense, but also special services and the Ministry of Emergency Situations. The group is working on the issues of attracting private commercial structures to demining activities in the SAR. We are talking primarily about large companies that specialize in creating special robotics.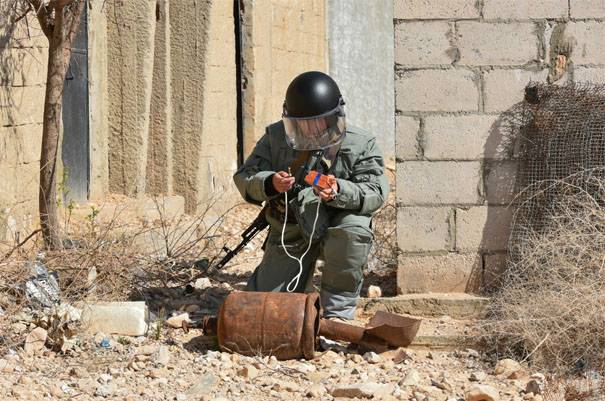 The submission states that in order to obtain accreditation for work in the CAP, contractors will be subject to special verification, and legal and financial issues will also be resolved.
Initially, the project will be jointly funded: 50% will be allocated by Russia, 50% - by Damascus. If you believe the sources of "News", then after a while the Syrian authorities will be fully responsible for the financial side of the operation. All actions to attract private commercial structures from Russia for mine clearance are also coordinated with Damascus.