A brief guide to modern information garbage, from which the landfill - to the horizon.
Go...
Practically any talk show on one of the federal TV channels, devoted to relations between the Russian Federation and the United States, almost any analytical presentation in the thematic segments of the Runet, is replete with expert statements that the relationship is said to be at an impasse "just because Trump didn't give work. " The president is not allowed to work. All, they say, Donald Trump's political aspirations to resume a calm and mutually beneficial dialogue between the United States and Russia are literally at its root, you understand, the American hawks are "eating up". Trump, as if he really wants to get along with Russia, and Twitter writes that only very close people can resist this, but these same hawks clung to the Tramp hair and other places that the current president, it seems, didn't gasp or breathe .
Especially this kind of rhetoric sin those who at the end of last year drank champagne for "our Trumpushku". They say that "Trumpushka" is still "ours", and this Washington gang, following the go-ahead of the main sponsors of Clintonshi, poisons the poor fellow as soon as he can. Persecuted, straight forces no longer have any ...
In general, the American, as it is customary to say, the establishment, for the fact that representatives of the Russian political community give such judgments, you can safely put the top five with a plus. In fact, now any American attack on the anti-Russian nature of politics in Russia will themselves be explained as they see it in the most appropriate light. Yes, and we are ready to explain ourselves - it's not directed against us. Do they have there just political games for domestic consumption ... Relax. We will not go, we will not be touched ... And if anyone is to blame for the provocations, then this is the sharks from Wall Street, the old guard of Soros and McCain, that they should be branded. The fact that some of our oligarchs are "in contact" with these sharks almost in a hickey, this turns out to be not as important as a regular McCain bunch.
They removed flags from diplomatic missions, rummaged through Russian consular archives, soldered Russians for life, started another doping hysteria, forced the IOC to remove Russian athletes (including Paralympians), deployed troops to countries bordering Russia, accepted another sanctions package, turned on harassment RT, behind any pillar, they see "Russian hacker", "Internet trolls" and intrigues of Russian special services, banned that, banned this, blocked the fifth, gathered to block the tenth, etc. Well this is all hawks. Did our money bags fly to the USA again? - Well, okay. Anyway, Russia will be better off being accepted there. They are our everything - business lights, who made their fortunes by honest, overworking. And these presidents are American, so you should regret them altogether - substitute a vest to cry.
And here we are literally in the face: Well, you are a huge power, you have some
история
Yes, is it really necessary to succumb to these minor provocations. Russia, they say, should be above all this. And in no case should the American administration be blamed for the continuation of anti-Russian hysteria, because Trump is "not UninoUen," because he wants, but cannot. For if he expresses his desire more actively, with an iron hand to bring order to this American marazmaruyuschuyu (and in fact it is hardly such a marazmatiruyuschey) rabble, then it is right there for nothing that will be accused of working in Russian. And we cannot afford it at all. Of course, we will not allow it! .. Egegei! .. But it's imperative to threaten with a fist towards the hawks! If it doesn't help, we'll break loose on how low Poroshenko's rating is and what kind of pot-lightheads these Ukrainian politicians are. Phew, like a balm for the soul ...
And the United States ... that the United States ... Flags have already been returned with the archives, sanctions seem to be acting, but not as much as they could, athletes and so, you know, people are not poor - they can skip the Olympics one or the other, they will not lose. " And therefore we are again "egegey !, after all, we are higher, higher, stronger, and we are able to shower ourselves with hats in addition. We ourselves are so smart.
It is there that Trump is independent, and we have the entire elite completely independent. His opponents are there for the gills (or for what else ...). And we, you know, nobody holds anyone. It is just purely by chance, due to a deep misunderstanding, individual Privatizers wander from chair to chair, intelligently reason about the approaching waves of crisis, report that if two "Volga" did not work out for one piece of paper today, then surely three Mercedes will happen tomorrow - the main thing , not to infringe upon their own rights and freedoms, to give oneself to food and in a timely manner to gratify with posts if the previously lent industry is covered with a copper basin.
We often discuss how many man-hours are needed to navigate
tanks
the vastness of not only the Kiev region, but also the Berlin region with the Brussels region. It will be a wonderful picture: tank columns have gone, the Balts and other Poles with Bulgarians seem to "surrender" to the mercy of the winners, flowers, kisses, exclamations "you have finally come", we are again making films with Brylska sprat and from Dzintars perfumes ... Yeah ...
What, to the devil, tanks? What cheers? First of all, to whom exactly is it necessary today - to watch how "bratushchas" change their shoes back, taking into account the fact that these "bratushchnykh" pereobuvaniya have been seen and re-seen? Secondly, and this is important, we have internal Augean stables with "grooms", using the "horsepower" of the economy only as producers of manure, which can be sold, and with the money raised buy another estate in Switzerland or a basketball club in the USA. This is called the buzzword "investment." To invest in one's own - moveton ... For, they say, we have strangled the liberal economy. But who strangled then, if more liberally than ours, nobody has ever invented it anywhere - except that Ukraine is ready to break our 90 records.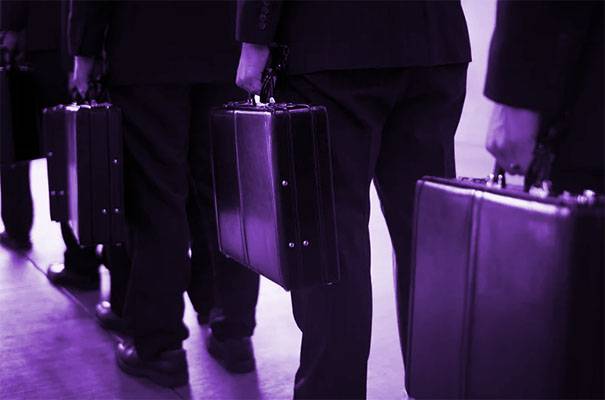 We are discussing the removed flags, of some kind of rogue Rodchenkov, bad McCain, and we ourselves look into the mouth of the next "domestic" economist, who claims that the Russians do not work well enough to reach the per capita level of the economy at least of the average European level. We have, you know, low productivity. The Czechs are high, the Hungarians are high, the Turks are high, the Nepalese are high, and the Russians are low. Because here's your friend - 1% growth, and if something does not like, then you are sneaky henchman of the fifth column. And if you don't like something and you're not an adept, then talk about how hard it is for Trump, who will soon lift all anti-Russian sanctions, you're feeling better.
In general, we walk with a full bag of info-dust and even try to outbid each other - who has more of it. We discuss the lack of independence of some and the independence of others. We know how to take Kiev, but for some reason we don't know what to do, for example, with the "businessman" Polonsky, because of whom hundreds of ordinary citizens lost their last livelihood, lost hope for justice. Almost very soon we will find out how to make Europe talk with us on an equal footing, but we cannot go to court and file a lawsuit against a management company that is unable to patch the roof. We work from morning to evening, we hear that "we work with low labor productivity", and we seriously believe this economist, believing that he is an educated person and will not be lying to his face from the TV screen. We know how much trouble Soros or the Rothschilds brought with the Rockefellers, but we don't know (we don't want to know) how many such internal Rothschilds and other "hawks" heel on the throat of millions of compatriots in Russia itself.