French President Emmanuel Macron gave an interview to the British media -
"BBC"
. In the interview, we talked about what Macron thinks about the policies of the presidents of Russia and the United States. Macron made a statement in which he called the actions of Vladimir Putin and Donald Trump "destabilizing the situation."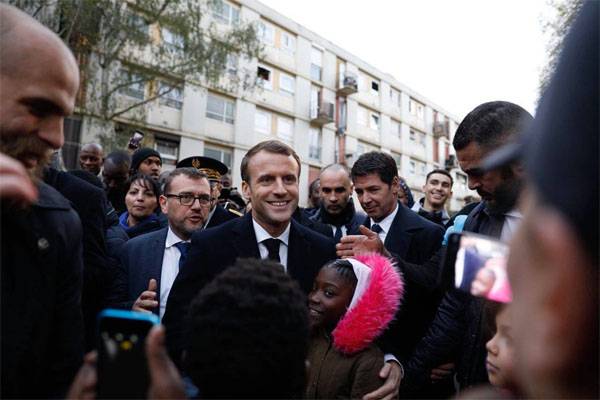 Emmanuel Macron:
Although Donald Trump and Vladimir Putin today pose with their actions a threat to democratic values, the world of tolerance and transparency, we here in Europe should not talk about the need to isolate these presidents.
According to the French president, a move to "isolate Putin and Trump would be counterproductive."
Macron:
If you decide to just push them out of Europe, say: "You are betraying our values, this is bad!" - you lose them.
In general, it is great when the president of present-day France discusses the very possibility of "isolating" the leaders of the Russian Federation and the United States of America. This confirms the statements of French political scientists that Macron continues after his election victory to stay in a "puppet world", where he considers himself a truly important figure capable of making independent decisions in the international arena.