As part of land reclamation, servicemen will demolish more than 150 dilapidated buildings in Chukotka that are not used by the Russian Ministry of Defense, reports
TASS
message of the press service of the Eastern District.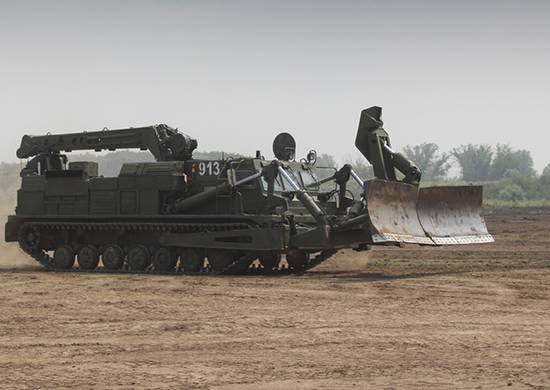 "The joint unit of the engineering unit of the Eastern Military District, stationed in the Khabarovsk Territory, began land reclamation in the Chukotka Autonomous District. During the events, more than 150 dilapidated buildings not used by the Russian Ministry of Defense will be demolished, "the release said.
It is reported that "for the work involved about 50 military personnel and seven units of heavy engineering equipment, including engineering vehicles lining".
The equipment was delivered to the Ugolny Kopi airfield in Anadyr by a heavy long-range transport aircraft An-124 Ruslan, which made several flights to the Far North.
Reclamation works are planned to be completed before the new year.