A promising strategic missile carrier (PAK DA) will be able to replace all types of Far
aviation
and at the same time it will be cheaper in production and operation, TASS reported citing a source in the military-industrial complex.
One of the main tasks assigned by the military department to the creators of the promising long-range aviation complex (PAK DA) is for the new aircraft to perform the functions of all three current missile carriers (Tu-160, Tu-95MS and Tu-22М3) and at the same time cost much cheaper Tu-160
- Said the source agency.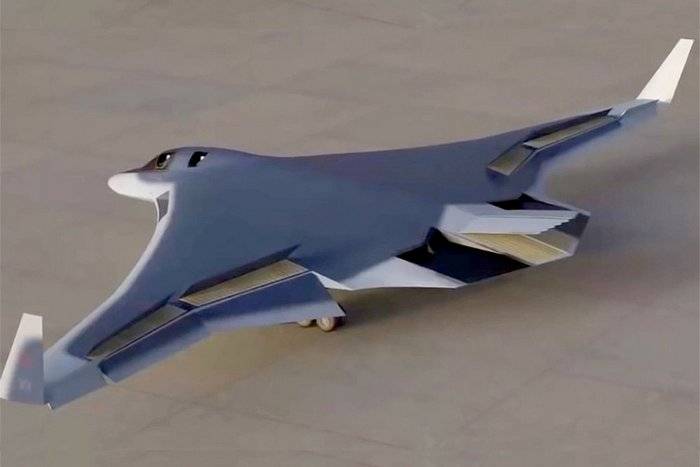 At the same time reducing the cost of the aircraft will contribute to the fact that the new missile carrier subsonic, said a source. This will in no way affect the combat capabilities of the PAK DA, since the capabilities of high-precision cruise missiles make it possible to launch them from a long distance without entering the zone of action of enemy air defense. In addition, the subsonic bomber is easier to prepare for flight and it consumes less fuel.
Today, no country in the world, including such powerful military powers as Russia and the United States, simply draws the design and construction of a supersonic bomber that meets all the criteria of the 5 generation
- considers the agency interlocutor.
In July, Deputy Defense Minister for armaments Yuri Borisov called the key parameters of the new aircraft: low visibility, high payload and flight duration, the ability to use any airfields.