Over the next two years, the engineering units of the Strategic Missile Forces will receive 20 remote demining machines (MDR) "Foliage", reports
Messenger of Mordovia
with reference to the Ministry of Defense of the Russian Federation.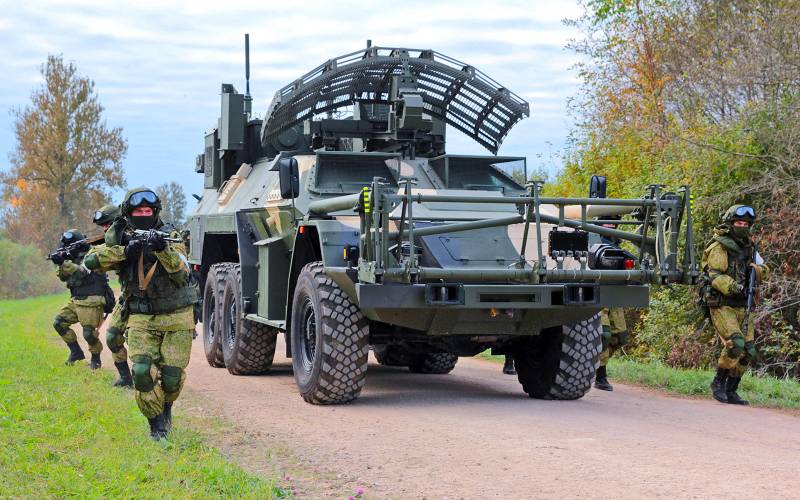 The first tests of the machines took place in 2013 at the proving ground near Krasnoarmeysk (Moscow region).
It is reported that the armored car "installed a block of microwave radiation, which allows you to eliminate explosive devices at a distance."
"Mines and landmines electronics" Foliage "is able to detect at a distance of 100 meters in the sector 30 degrees. The machine was created specifically for the Strategic Missile Forces. In the future, it will be used to escort columns of Yars mobile missile systems, "the material says.
In total, before the 2020, the engineering units of the Strategic Missile Forces plan to supply "more than 300 engineering equipment units: engineering barriers, heavy mechanized bridges, excavators, automobile cranes and other engineering weapons".
More than 50% of the supplied engineering equipment will consist of wheeled road vehicles designed specifically for the Strategic Missile Forces in the current year.