The recently retired British General Richard Barrons, who served as commander of the Joint Armed Forces of Great Britain, told the defense committee that the cut in funding for the British Armed Forces could not but affect the combat readiness of the military, the country could not defend itself against such enemies as Russia. This was told by Sky News correspondent Alistair Bunkal, who followed the meeting of the committee. Quotes correspondent
InoTV
.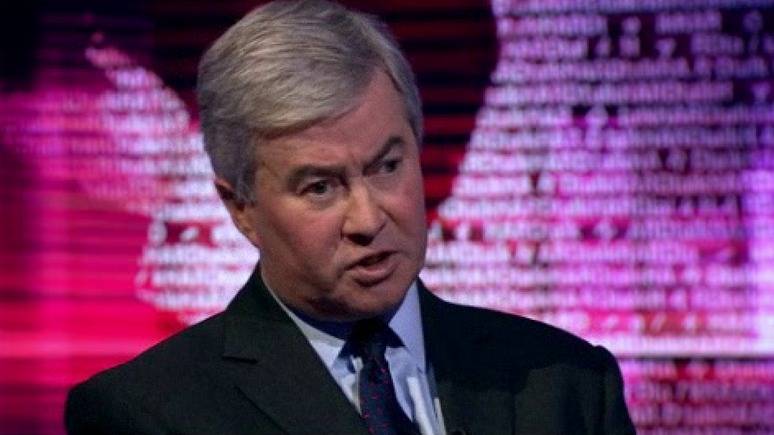 Alistair Bunkal:
"I will explain who General Sir Richard Barrons is. He left the British forces last year. The general has relevant information, which makes his words even more significant. Before leaving, he held the post of commander of the United Armed Forces of Great Britain. He observed the condition of all three components: the ground forces, naval and air forces. He served in Northern Ireland, in other places: in Kosovo, Iraq, Afghanistan. In short, he has a lot of experience.
He told the defense committee about the upcoming or ongoing verification of the state of national security, the results of which will be published early next year. Rumor has it that this will lead to an even greater reduction in spending on the British Armed Forces. In particular, probably a thousand soldiers of the Royal Marine Corps may lose their jobs, a number of Royal Naval ships will be withdrawn from service
fleet
etc. And this is what Richard Barrons said in response to these assumptions. "
Gen.
: "People working in the field of defense should always move forward. They never admit - not publicly, neither to themselves, nor to enemies, nor to allies - that they are broken. But when they fly, float or land on land and look at their weapons, support, see the lack of training and look at their allies, they understand that they are not able to perform combat missions. "
Alistair Buncal
: "The context for these statements and for checking the state of national security is the growing threat from the Islamic State (IG, the group is banned in the Russian Federation), as well as Russia. The general was asked whether, in his opinion, the UK could defend itself against an attack or any of the threats that the country is facing now, and this is what he answered. "
Gen.
: "Obviously, our country faces existential threats, and of different types: there is, for example, the IG, which, if it had had such an opportunity, would have found
weapon
mass destruction and would apply it against the UK; Fortunately, the similar prospect till now has been completely stopped. We are also forced to confront with Russia every day, as the Prime Minister said yesterday. There is North Korea, which over the next year and a half will be able to install a nuclear warhead on an intercontinental ballistic missile capable of reaching London. And we are not capable of solving such a problem. "
Alistair Buncal
: "Very straightforward. I am sure the Ministry of Defense will not like such words. However, General Sir Richard Barrons, no doubt, hopes that his words will be heard by the new Secretary of Defense Gavin Williamson, who will have some time - even if there is not much of it - in order to somehow influence the upcoming check of the state security. Anyway, the statements of General Barrons were clearly a warning: the British armed forces tightened their belts too much, and if you cut the budget even more, then national security will be at stake. "