Russia does not yet plan to supply 57-mm AU-220M combat modules to the United Arab Emirates, while pre-contract work is underway with other countries of the Middle East interested in the module. The press service of the Federal Service for Military-Technical Cooperation told TASS at the Dubai Airshow 2017 exhibition.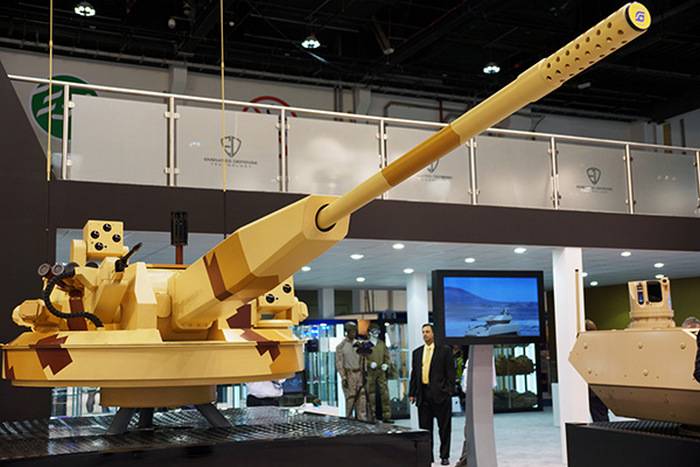 The delivery of the combat module to the UAE is currently not planned. Many countries in the region are showing interest in these military products. Pre-contract work is currently underway
- said the press service.
In 2015, Oleg Sienko, who was then the general director of Uralvagonzavod, announced that the United Arab Emirates would receive several hundred Russian AU-220M combat modules for infantry fighting vehicles of its own design. A memorandum providing the opportunity to equip the Arabian armored vehicle "Enigma" with the AU-220M module was signed in February of the same year at the IDEX-2015 exhibition in Abu Dhabi.
AU-220M is a modernized version of the A-220 marine installation designed for tracked or wheeled chassis. The main armament is a 57 mm cannon, the additional one is a 7,62 mm machine gun. The module was developed by the Central Research Institute "Burevestnik", part of the "Uralvagonzavod".