According to data from the annual report of the United Nations Office on Drugs and Crime (UNODC), presented on Wednesday in Vienna, the size of agricultural land in Afghanistan occupied by opium poppy acreage reached a record size of 328 thousand hectares, having increased by 63% over the year.
It is noted that since the beginning of systematic monitoring in the 1994 year, this level of opium poppy cultivation is a new record and exceeded the previous record of 2014 of the year by 104 thousand hectares, or by 46%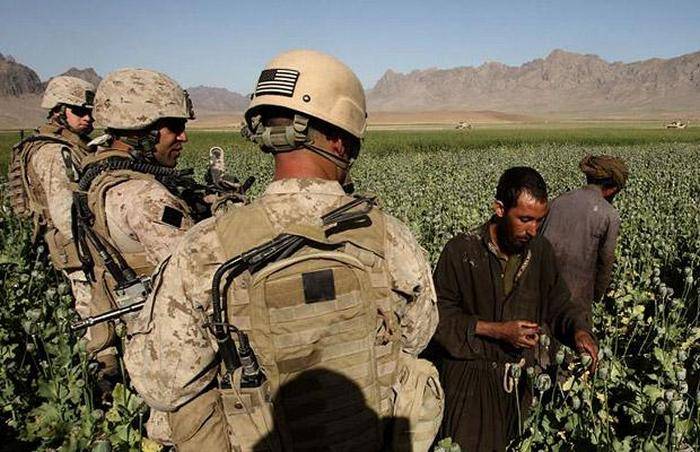 According to the study, over the past year, opium producers in the country managed not only to expand their activities in existing regions, but to capture three new regions: Samangan, Ghazni and Nuristan. Thus, opium poppy captures the northern territories of the country, traditionally less involved in its production. As a result, only 10 regions in the country remained free from opium, 24 provinces are involved in production, the document specifies.
Most actively, such a poppy variety is grown in the southernmost province of Afghanistan - Helmand, follows from the report. So, the acreage of poppies there occupy 144 thousands of hectares, followed by Kandahar with a little more than 28 thousands of hectares. At the same time, opium production in 2017 could potentially reach nine thousand tons of drugs in opium equivalent, the researchers clarify.
It is noted that over the past year, the price of pure opium during the harvest period fell from 152 to 131 US dollars per kilogram, with a dry product the price drop was 17% over the year and reached 155 US dollars, reports
RIA News