The first nuclear submarine missile carrier of the Borey-A project, Prince Vladimir, will be launched in Severodvinsk on November 17, said Igor Dygalo, a spokesman for the information and mass communications department of the Russian Defense Ministry for the Navy.
17 November 2017 of the year at the enterprise "PO SEVMASH" in Severodvinsk will be held the solemn ceremony of launching (withdrawing from the slipway) the head missile submarine cruiser of the strategic purpose of the project "Borey-A" "Prince Vladimir"
- said Dygalo.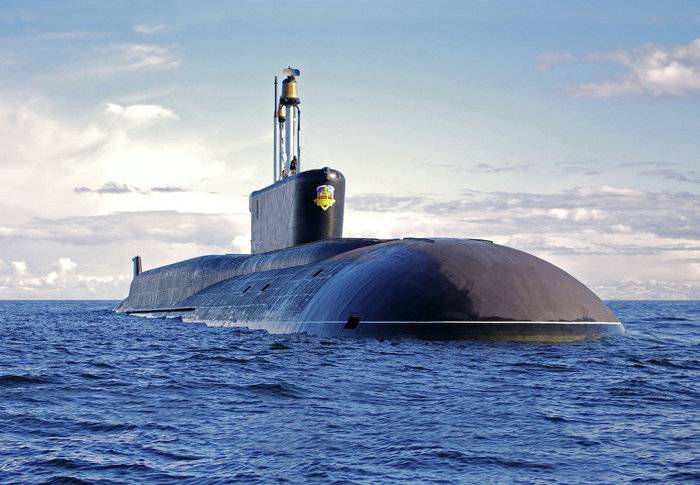 According to him, it is planned that the solemn ceremony will be attended by representatives of the main command of the Russian Navy, representatives of the administration of Arkhangelsk and Severodvinsk, the leadership of the United Shipbuilding Corporation, the Central Design Bureau of TsKB MT Rubin.
After the withdrawal of the nuclear submarine, the Prince Vladimir missile carrier will pass all the necessary stages of factory and state tests, which will be provided by the SEVMASH company's crew and the crew of the submarine under the command of the captain 2 of the rank Vladislav Druzhin
- noted the representative of the Russian Navy.
Strategic missile submarine cruiser Knyaz Vladimir was designed by the Central Design Bureau for Marine Engineering Rubin and belongs to the fourth generation of nuclear submarines. The nuclear submarine missile-carriers of the Borey-A project have improved characteristics of a number of ship systems compared to their predecessors, submarine project "Borey".
Nuclear submarine cruisers of this project, after being incorporated into the Navy, in the near future will form the basis of naval strategic nuclear forces, reports
RIA News