The Minister of Foreign Affairs of the Republic of Belarus, Vladimir Makei, speaking at a joint press conference with Russian Foreign Minister Sergei Lavrov, commented on the journalists' question about the possibility of the participation of Belarusian military personnel in the international peacekeeping mission in the Donbas. According to the Minister of Foreign Affairs of the Republic of Belarus, Belarus does not exclude the participation of its troops in the UN peacekeeping mission in the Donbass.
Makey's statement is a Ukrainian agency.
UNIAN
:
If necessary, we are ready to allocate the appropriate peacekeeping contingent, if it is acceptable to all interested parties, in order to participate in solving peacekeeping tasks. The President of Belarus, Alexander Lukashenko, still in 2014, spoke about the readiness to send Belarusian peacekeepers to the Donbass.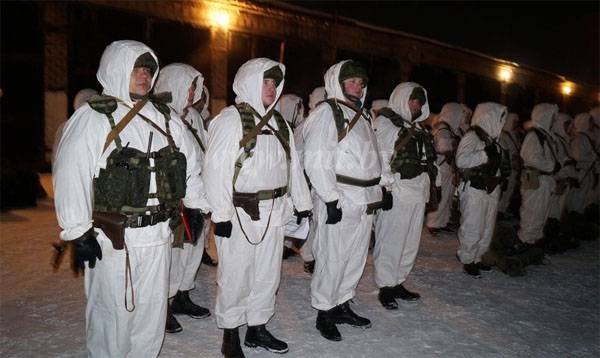 Recall that earlier there was a meeting of the special representatives of the Russian Federation and the United States in Ukraine. Vladislav Surkov and Kurt Volker discussed the deployment of peacekeepers in the Donbas. The main differences between Russia and the United States are that Russia supports the idea of ​​introducing peacekeepers along the line of contact between the belligerents - that is, where they are shooting. The US and Kiev are demanding the introduction of peacekeepers on the border of Donbass with Russia. This position of Kiev and Washington is puzzling for one simple reason: peacekeepers in the case of dozens of conflicts were introduced exactly where the fighting took place.