Statements by the ex-Minister of Defense of Ukraine, Alexander Kuzmuk, about the power of the Ukrainian army and its ability to return the Donbass confirm that for Kiev there is only one solution to the conflict - military, reports
RIA News
Senator from Crimea Sergey Tsekov.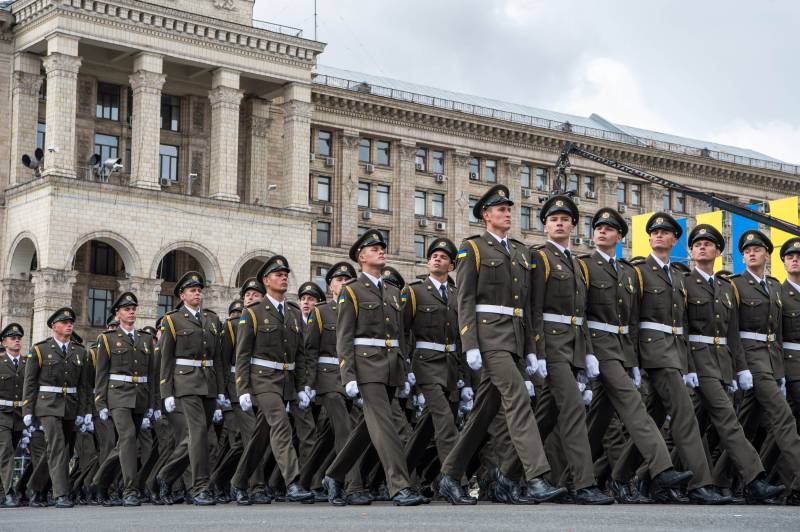 Earlier, Kuzmuk said that the Ukrainian Armed Forces have enough strength to return the entire territory of Donbass under their control. However, according to him, this will have to destroy Donetsk, Lugansk and other cities in the region.
Such statements characterize the sentiments of the elite of the Ukrainian elite, who think not about the possibility of a political settlement of the situation in the south-east of the country, or about the implementation of the Minsk agreements. For them, one solution to the situation in the Donbas is military,
said Tsekov agency.
He recalled that the passenger Tu-154 was shot down by the Ukrainian military over the Black Sea at the very time when Kuzmuk headed the Republic's Defense Ministry.
And it was not the first shooting, when civilians suffered. During the land exercises shells also fell into the houses of Ukrainians,
said the senator.
He considers it fair that those who are guilty in the extermination of their own people "would go to court, and it was in Ukraine."
A Russian Tu-154 aircraft following the Tel Aviv-Novosibirsk route was shot down by a missile in 2001 during an air defense exercise in Ukraine. As a result, 78 people –66 passengers and 12 crew members died. After the disaster, Kuzmuk was dismissed from the post of Minister of Defense.