The press secretary of the State Border Service of Ukraine spreads the message that the department has decided to significantly strengthen the Slovak section of the Ukrainian border. The official reason for the transfer of additional units from the FMS to the border areas is the "difficult situation with illegal migration".
From the message
press service
:
In connection with the intensification of illegal migration, which has recently been observed on the Ukrainian-Slovak border, the decision of the leadership of the State Border Service has sent additional reserves of the border department to the site of the Chop detachment. Now the most threatening sections of the state border in this area are intensively supplemented by personnel, equipment and service dogs. The servicemen who arrived at the consolidation of the state border and assistance to the staff, are given the tasks of maximally counteracting illegal migration and other illegal actions for the period until the situation is localized. The border guards were equipped with the most modern types of special equipment, which will make it possible to most effectively identify and detain violators of border legislation.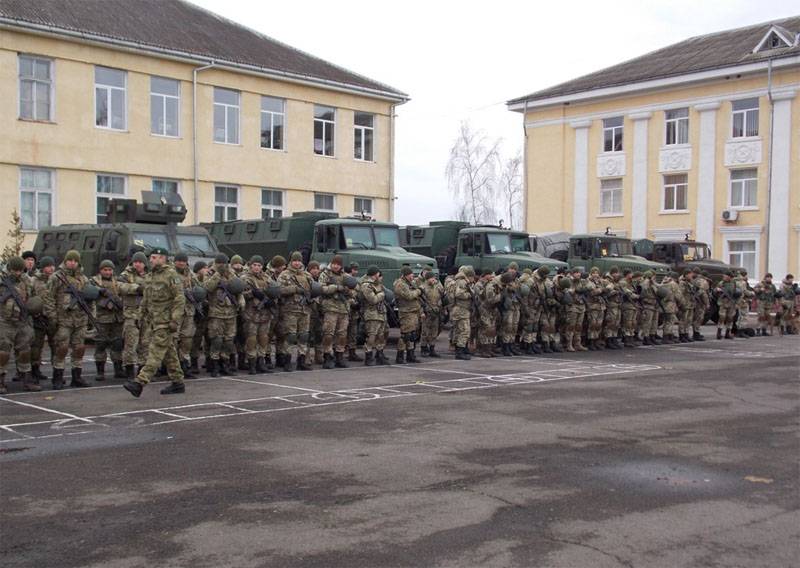 The following is a statistic that says that in comparison with 2016, the number of illegal immigrants has increased by 80 percent in a year! Only during the summer-autumn period, almost 290 illegal immigrants were detained on the Ukrainian-Slovak border. The overwhelming majority are Ukrainian citizens who are trying to smuggle into the EU with smuggled goods. Apparently, something went wrong with the main "peremogy" of today's Ukraine - visa-free. After all, "bezviz" theoretically there, and the number of illegal immigrants is growing at an incredible pace.
According to local media reports, several Ukrainians detained on the border with Slovakia, who tried to leave the country illegally, were handed over to representatives of the military commissariats for military service.