The reburial of the remains of Soviet soldiers in the Vilnius Antakalnis cemetery was not coordinated with the state authorities of Lithuania, reports
RIA News
Statement of the Director of the Department of Cultural Heritage of the Republic of Diana Varnayte.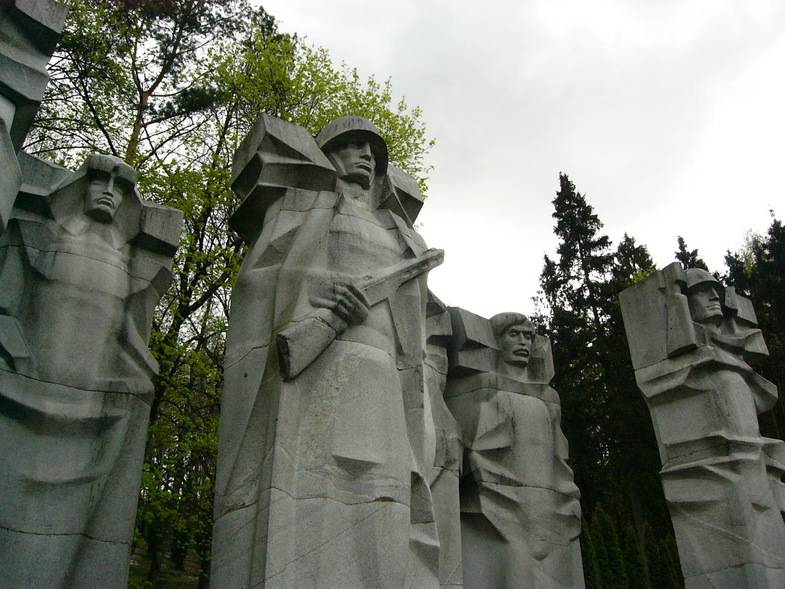 The department outlined the situation with the reburial of the remains of Soviet soldiers to the city municipality, "it is assumed that the remains were brought to Vilnius from the Shvenchensky district by an organization uniting the veterans of the Second World War" Forgotten Soldiers, "Varnaite said at a briefing.
We received information that a grave was built at the site of the Antakalnis cemetery, for burial places of veterans of the Second World War and a monument was installed not in accordance with the established rules. It turned out that the grave was equipped a few months ago and the monument was erected with Soviet symbols,
she said.
According to the head of the department, "the issue of the reburial of the soldiers was not coordinated with the Ministry of Culture."
She noted that next week, representatives of the organization "Forgotten Soldiers" and the police will be summoned to clarify the situation. Law enforcement officers will have to find out if "the ban on displaying Soviet symbols is not being violated".
I am sure that this is part of a big information attack against Lithuania. I believe that this is just an attempt to increase the number of such places in Vilnius and thus strengthen the attack on our state,
stated Varnaite.
She added that the department will do everything to ensure that this fact is assessed accordingly.
In Vilnius, in the Antakalnis cemetery, soldiers of the 3 of the Byelorussian Front, who died in battles for the liberation of the capital of Lithuania, are buried. A memorial to the memory of Soviet soldiers was created in 1951 year. In the same year, the remains of 3460 warriors were reburied. Opposite the main monument and the Eternal Flame, five Heroes of the Soviet Union are buried.