On the large landing ship "Ivan Gren" checks are completed on the program of factory tests. The latter were carried out checks of the communications complex and products of the information management system of the ship. Prior to this, the work of the artillery complex, maneuverable elements, broadcast systems and others was verified, according to the Department of Information and Mass Communications of the Russian Defense Ministry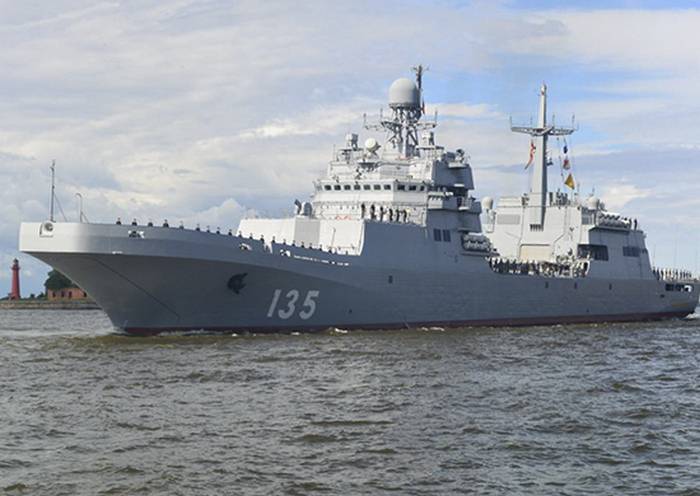 BDK project 11711 is the development of large landing ships of project 1171, which have proven themselves over decades of service on
navy
. However, most of the design has undergone major changes.
The large landing ships of the 11711 project will be armed with AK-176М and AK-630М universal naval artillery mounts. Also, to hit the coastal targets and support the landing force, the BDK is equipped with two ship installations of the A-215 Grad-M multiple launch rocket system with a range of about 20 km. On the deck of the BDK, a single Ka-27 search and rescue helicopter or a Ka-29 transport and combat helicopter is based.
Project 11711 ships will be able to take on board up to 13 units of heavy equipment (
tanks
) or up to 36 infantry fighting vehicles or armored personnel carriers, as well as the personnel of the air assault units.