In the US Congress, they are ready to begin consideration of the draft law concerning the issue of voting of certain countries at a meeting of the General Assembly and the UN Security Council. This bill looks like another attempt by the United States to exert direct pressure on sovereign states. The proposal of the representative of the Republican Party, Louis Homer, is that the USA should introduce "measures of a certain nature in relation to those countries that are positioned by American allies."
In particular, Gaumert proposes to "deprive of support" those countries whose delegations during the session of the UN General Assembly or the UN Security Council vote differently than the United States of America wants.
The document contains such arguments of the initiative:
If a country stands for a position that is not in the interests of the United States, then that country cannot be supported as an ally.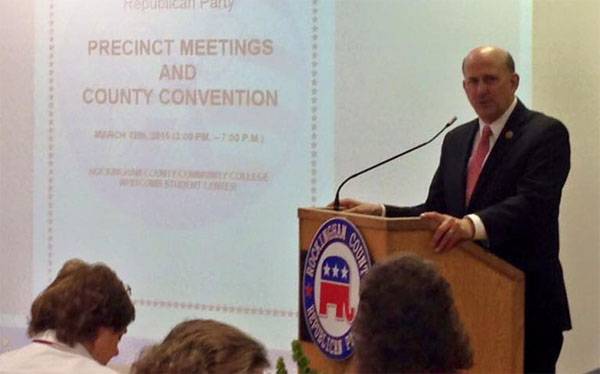 Further, it is completely specified in which case the United States is going to deprive the support of the "allies":
If a country accepts less than 50% of American initiatives in the Security Council or in the format of the UN General Assembly, then it will not be considered by the United States as an ally.
It is noteworthy that Congressman Louis Gaumert claims exceptions:
A certain country will not lose its support if this is not in its essence American interests.
For reference: in the States each year (since 1984) reports are published on how exactly a particular country voted in the UN structures. The reports show percentages of initiatives supported or rejected by individual countries.
This is an amazing manifestation of imperial ambitions that the US is trying to extend even to international institutions, including the UN. In general, the plot of the famous Soviet film about the number of squats and uttered "ku" Washington continues to keep relevant to this day. No less relevant, and "But they will not take, turn off ..."