Russia and the UAE continue negotiations on the supply of Su-35 fighters for this Arab country, an official representative of the Federal Service for Military-Technical Cooperation (FSMTC) of Russia told reporters on Wednesday at the Dubai Airshow 2017 exhibition.
Negotiations on this issue are ongoing.
- He said, answering the question whether the contract was signed for the supply of UAE fighter Su-35.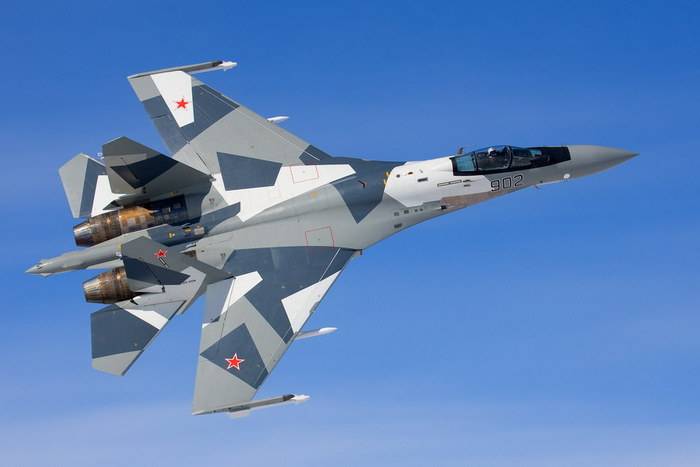 A memorandum of intent to buy the United Arab Emirates Russian fighters of the 4 generation ++ Su-35 was signed by the head of the Ministry of Industry and Trade of the Russian Federation Denis Manturov and the Minister of Defense, Crown Prince of Abu Dhabi Sheikh Mohammed bin Zeyid Al Nahyanian in February 2017 of the year in the exhibition of ID weapons in the United States of Indem.
Later, an official representative of the FSMTC of Russia said that the contract could be signed before the end of 2017, reports
RIA News
Su-35 is a multipurpose, super-maneuverable 4 ++ generation fighter with thrust vectoring engines. It uses the technology of the fifth generation, providing superiority over fighters of a similar class.