In Russia, a new artillery shell is being developed, which, more than 2 times, will increase the firing range of domestic self-propelled and towed guns, reports
Rossiyskaya Gazeta
.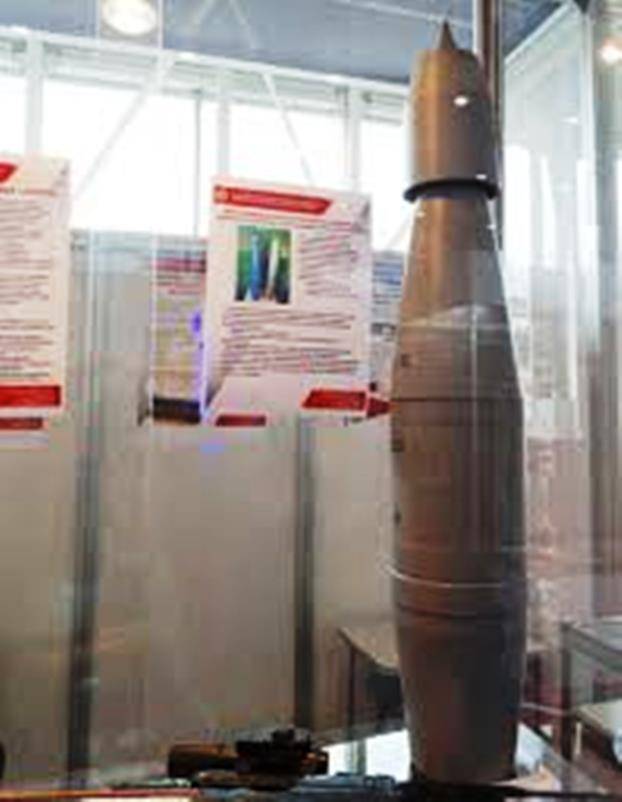 "By the time of putting it into service, it will not only significantly surpass the ammunition currently used, but will be at the level of the best foreign prospective developments," the material says.
It is expected that the new product will appear in 2-x variants, one of which will have a caliber 152 mm.
According to experts, this will allow it to be used both on promising howitzer 2C35 "Coalition-SV", and on already used self-propelled installations "Msta-S" and towed guns "Msta-B".
According to some data, it is also planned to create a version of the projectile in caliber 203 mm for self-propelled guns "Malka" and "Peony".
According to the newspaper, the firing range of 70 and more kilometers will be achieved "by adding an ammunition design with a straight-through rocket engine of the bottom or head location: the engine turns on some time after the shot, at the moment when the projectile is already stabilized by rotation, and increases its speed by trajectories.
Military experts suggest that to increase accuracy, the ammunition will be equipped with special modules of satellite guidance.
This development was demonstrated during the Army-2017 forum at the booth of the Baltic State Technical University "Voenmekh" named after D.F. Ustinov.