Next week, Russian President Vladimir Putin will hold a series of meetings with the leadership of the Ministry of Defense, members of the government and representatives of the military-industrial complex on the new state weapons program (LG) for the 2018-2027 years, reports
Kommersant
.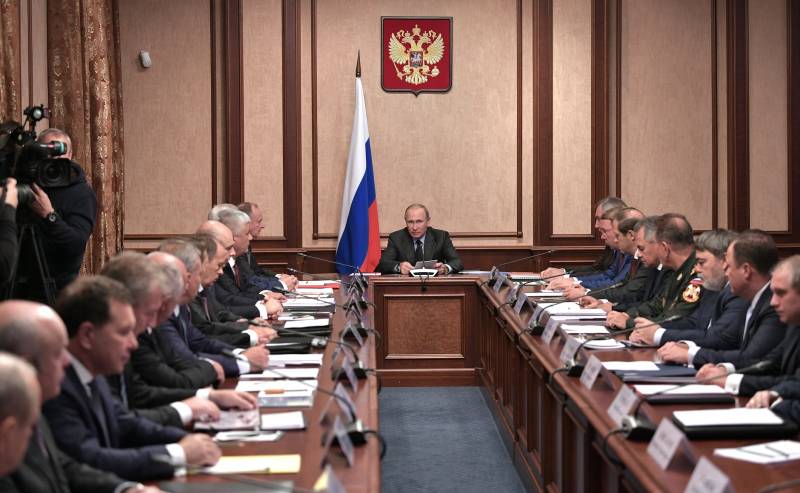 According to the newspaper, about 19 trillion rubles can be allocated to fund the program.
The upcoming series of meetings is planned to be divided into two parts. "In the first, the military and industry will report to the president on the results of the execution of the state defense order and the state armaments program for 2011-2020, in the second, they will begin the final discussion of the technical, and most importantly, financial parameters of the state armament program for 2018-2027 years," newspaper citing its sources.
In the new GPV, great attention will be paid to strategic nuclear forces: "There will be purchases of air-based cruise missiles, submarine-launched ballistic missiles and ground-based intercontinental carriers. Thus, during the 2018-2027 period, new strategic solid-fuel complexes PC-26 "Rubezh" and railway "Barguzin", as well as liquid PC-28 "Sarmat", will be adopted, the article says.
In part
aviation
Procurement of Su-30SM and Su-35 fighters, Su-34 front-line bombers will continue, and the first purchase of Su-57 fighters, Tu-160M2 missile carriers and 24 MiG-35 fighters will also take place.
Through the Navy, the program will be designed for the purchase of "diesel-electric submarines, nuclear-powered missile carriers of the new generation of the Husky type (with a new liquid intercontinental ballistic missile), as well as support vessels, minesweepers, corvettes, frigates, communications vessels, experimental and research ships. "
Ground forces will receive new air defense systems (including those being developed as part of the Standard Development Design Bureau),
Tanks
T-90 and T-14 Armata, Kurganets-25 infantry armored vehicles and Boomerang armored personnel carriers.
The creation of an aircraft carrier with a nuclear power plant is also possible within the boundaries of the state-of-law party, but the General Staff of the Russian Federation will decide on the expediency of its construction later.