The Verkhovna Rada of Ukraine adopted amendments to the law "On the status of war veterans, guarantees of their social protection". This is reported on the website of the Ukrainian parliament. The corresponding initiative (No. 5697), the text of which is published on the website of the legislature, was voted 241 MP.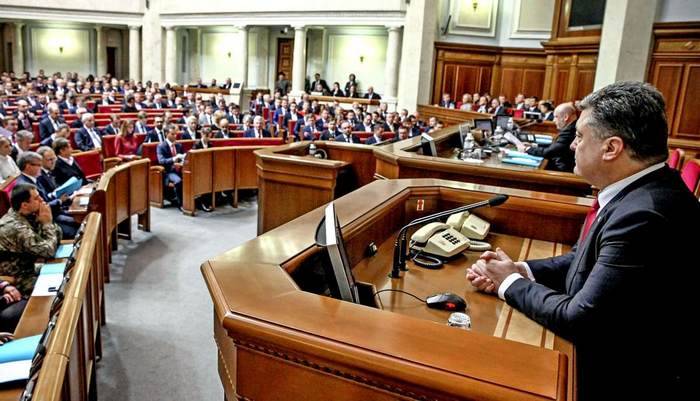 According to the adopted document, "The Great Patriotic War of 1941-1945", "The Great Patriotic War and the War against Japan" and "The War of 1945 of the Year against Imperial Japan" will henceforth be called World War II. The number 1945 is excluded from the text of the law.
With the same amendments, the term "Revolution of Dignity" was formalized, previously referred to as "mass actions of civil protest in Ukraine from 21 November 2013 of the year 21 in February to 2014 for European integration and against the Yanukovych regime". Also to the injured Maidan activists will be given the status of a combatant.
Since May 2015, Ukraine has a law on the condemnation of the communist and national socialist regimes. The document prohibits the manufacture and public use of Soviet symbols, in particular the image of flags and emblems, as well as the public performance of the hymns of the USSR, the Ukrainian and other Soviet republics. Monuments to the participants of the Second World War are not subject to the law, reports "Lenta.ru"