Russian Railways publishes a statement that passenger rail traffic is being launched, bypassing Ukraine. Recall that the movement of freight (freight) trains on the railway section Zhuravka-Millerovo was opened in September of this year. The first passenger trains on the site bypassing the Ukrainian territory will be trains that operate routes from Moscow to Kislovodsk, Adler, Anapa, Novorossiysk and back. Also on the new branch will be a two-story structure of St. Petersburg - Adler.
In the Russian Railways, it was noted that a pair of trains carried the 61 along the "Ukrainian section". All these trains will be transferred to the new route in the near future.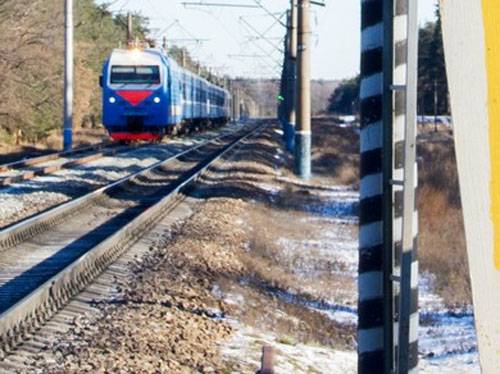 The new railway section has a length of 137 km. It is completely electrified. Several new railway stations and bridges have been built. Construction, as is known, was carried out with the help of the railway troops of the RF Armed Forces.
The total cost of the realized project is estimated in the amount of 56 billion rubles.
A statement appeared in the Ukrainian media that after the final commissioning of the bypass railway line and after the implementation of the project of the Kerch bridge, "Putin will have his hands free for Ukraine."