The Third Committee of the UN General Assembly, responsible for social, cultural and humanitarian issues, adopted the Ukrainian version of the resolution on Crimea. It is not difficult to guess what "horrors" were drawn by the Ukrainian side with regard to life in the Crimea. In particular, it was announced that Russia violates human rights, permits "inhuman treatment and types of treatment that degrade human dignity."
It is quite clear that the document is absolutely propaganda. It is noteworthy that it was created by people who have never been on the peninsula since the reunification of the Crimea with Russia. The draft resolution was prepared not only by the Ukrainian side, but also by the "friends of the Crimea" from Britain, Estonia, Poland, Lithuania, Latvia, the USA and other countries.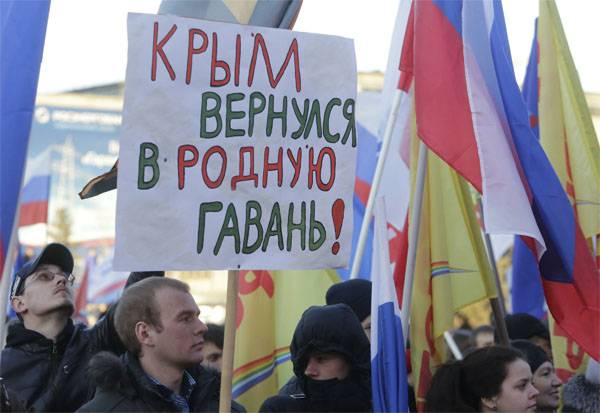 From the document (quote
RIA News
):
We call for an immediate end to all violations and abuses of human rights against the residents of the Crimea ... inhuman or degrading treatment. " extremist organization.
Education in the Crimean Tatar language calls for a state to conduct, in which at the legislative level now the norm on education is exclusively in the Ukrainian language. To all appearances, those who wrote the draft resolution for the UN decided to ignore a simple fact: after the reunification of Crimea with Russia, there are three official languages ​​on the peninsula — Russian, Ukrainian, and Crimean-Tatar. And education is conducted on each of them.
71 state supported the draft resolution, 25 opposed, another 77 countries abstained. This is a record low endorsement of such resolutions since 2014. Apart from Russia, countries such as China, India, Iran, Armenia, Cuba, Uzbekistan, Kazakhstan, Belarus and others voted against the resolution. The resolution was considered adopted. In Kiev, satisfied - and continue to live with a pan on his head.