Ukrainian security forces are preparing a provocation using the Buk anti-aircraft missile system (SAM), RIA reports
News
in the Ministry of Internal Affairs of the self-proclaimed Luhansk People's Republic.
The LPR stated that these data were obtained from the caller on the hotline of the LPR Ministry of Internal Affairs. The applicant said that "in October, on the basis of the 250 separate anti-aircraft missile division 11 of the anti-aircraft missile regiment of the Armed Forces of Ukraine, a freelance maneuver group was formed from the self-propelled fire unit 9А310Х1" Buk "and the guard group."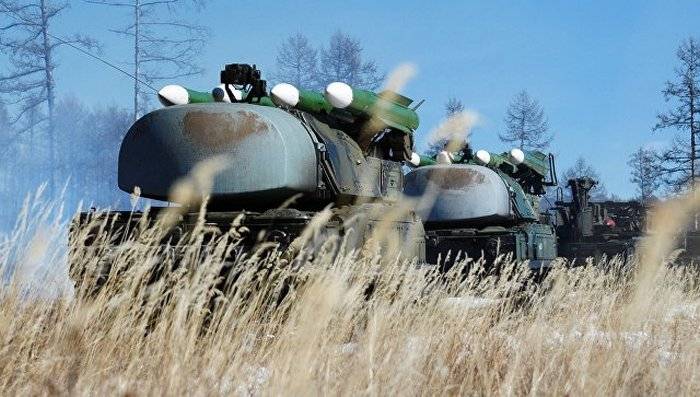 The LPR checked this information.
The group was unfolding in the Starobelsk district - in the vicinity of the villages of Balakirevka, Butkovka, Dubovovka, Prokazino
- have specified in the Ministry of Internal Affairs. She was also noticed near the village of Lysogorovka, Novopskovskiy District. Both Starobelsky and Novopskov districts are controlled by Kiev.
Today, the official representative of the people's militia of the LPR, Andrei Marochko, said that the authorities of the republic are afraid of the aggravation of the situation on the contact line before the negotiations in Minsk.
The meeting of the contact group to resolve the situation in the Donbass is scheduled for November 15, reports
RIA News
.