The Russian Defense Ministry called the US's refusal to strike 9 in November against militant columns of the Islamic State terrorist organization banned in Russia * (IG *) and published new photos of the militant column heading toward the Syrian-Iraqi border.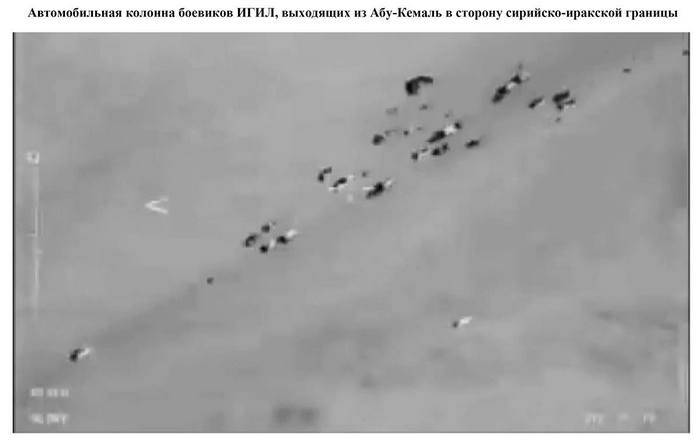 original photos from the official page of the Ministry of Defense in facebook

In relation to an employee who mistakenly attached photographic materials with screenshots of a video game, a check is carried out.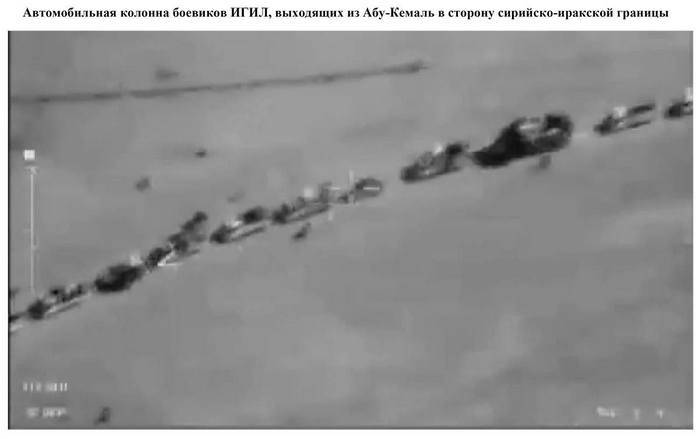 The Russian Defense Ministry is conducting an audit against a civilian employee of one of the divisions who mistakenly attached photographic materials to the statement of the military department about the interaction of the US-led international coalition and militants of the Islamic State in Abu Kemal (Syria)
- Said in the Ministry of Defense.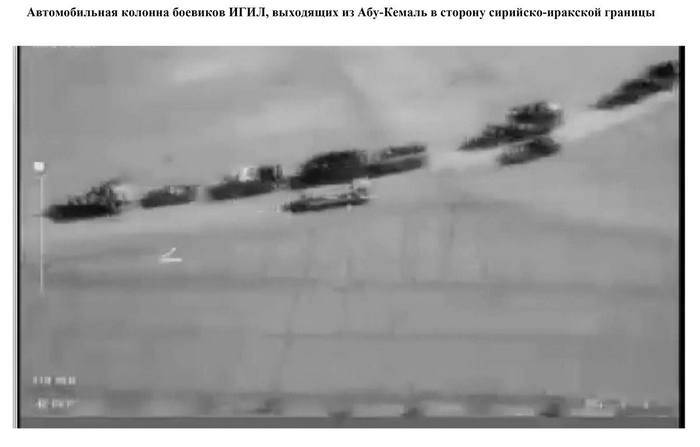 At the same time, the refusal of the US command to strike on November 9 against the columns of ISIS * terrorists (the outdated name IS * *) retreating in the Abu Kemal region is an objective fact recorded in the transcripts of negotiations, and therefore is well known to the American side. As well as active opposition American planes
aviation
Russian Aerospace Forces, which was ready to destroy ISIS * terrorists regrouping for new attacks on government troops in the Abu Kemal region
- Reported in the military.