Voronezh Design Bureau of Chemical Automation (KBKhA, part of the integrated structure of NPO Energomash, ROSKOSMOS) completed the development of a technical proposal and draft design for an experimental model of an oxygen-methane rocket engine with a 85 ton load. Also, the company began work on the preparation of pilot production for the manufacture of components and assemblies of the new engine. reported on
Online
"Roscosmos"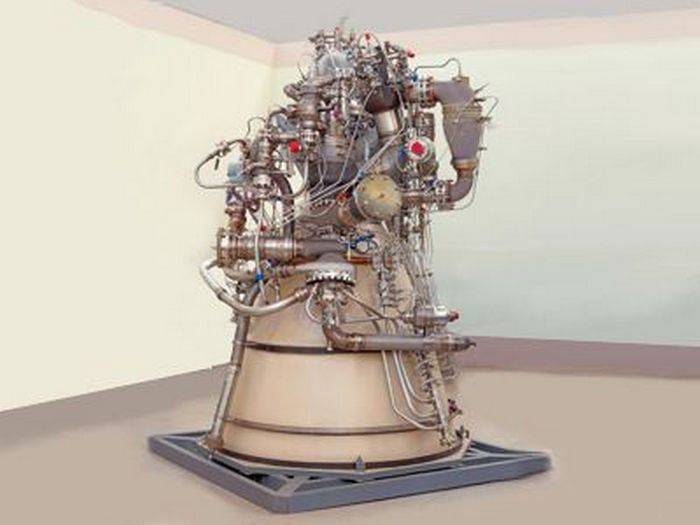 The development is carried out in order to create and develop the technology of using methane as a component of fuel in promising liquid rocket engines (LRE). Among other tasks solved in the framework of this project is the creation of a prototype of an engine emergency protection system and the development of advanced design methods based on modern digital technologies. In addition, KBKhA specialists are working on the issues of optimizing the parameters of promising "methane" LRE with the requirements to minimize the cost of production and operation.
Also, at the first stage of the work, an experimental oxygen-methane engine was tested with a 40 ton-ton. To date, KBXA specialists have completed disassembly and fault detection of this engine and analysis of test results. The information obtained will be used in further work on the engine 85 tons.
The KBXA stated that the next stage envisages the release of design documentation for the engine with 85 tons, as well as the continuation of the preparation of production and the production of power plants for testing individual engine systems.
Methane (natural gas) is considered as one of the promising types of fuel for rocket technology. Methane has a wide resource base and low cost compared to kerosene. Both in terms of density and efficiency, natural gas is located between kerosene and hydrogen. The specific impulse of the engine on methane is high, but this advantage is leveled by the fact that natural gas has a lower density, so the total is a slight energy advantage. However, from a structural point of view, methane is attractive. Due to its qualities, methane fuel is more acceptable for use in engines of reusable spacecraft.
- noted in KBKHA