Ukrainian army to capture the Donbass will have to wipe out the Donetsk, Lugansk, Gorlovka and all other major cities in the region. About this in an interview with television channel ZIK, said the general of the Ukrainian army, the former Minister of Defense Alexander Kuzmuk.
By the way, they (Donbas militia) have a very good discipline. They don't wait for courts and sentences; everything is decided according to martial law. However, the Ukrainian army can still reach the border with Russia. We can do this in terms of potential and power, but we will have to erase Donetsk, Lugansk, Gorlovka and other cities from the face of the earth.
- said Kuzmuk.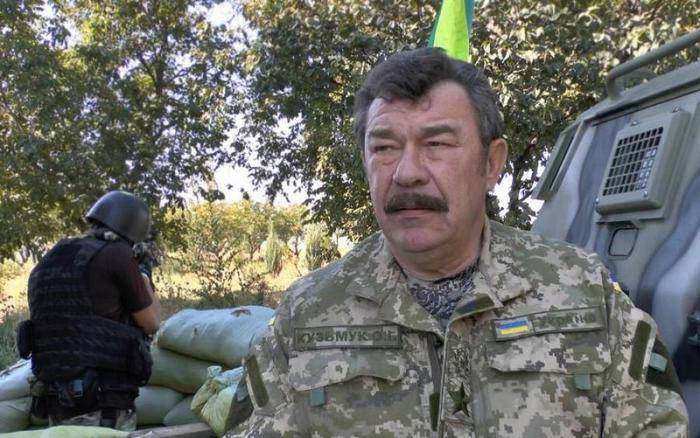 He added that when attempting to carry out such military operations there will be many civilian casualties.
Imagine how you can storm Donetsk - this is impossible. I can even in the studio develop and substantiate a plan for de-occupation of Donbass, but for the same reasons it cannot be completed
- noted the general.
On November 13, the commander of the Troy special forces detachment of the armed forces of the self-proclaimed Donetsk People's Republic (DPR), Vladimir Alabai Novikov, stated that in the near future, the Ukrainian army could launch an offensive along the administrative border of the Donbas republics towards the Russian border. According to him, 70-80 thousands of people concentrated on the contact line of the Armed Forces of Ukraine.
The armed conflict in the Donbass began in the spring of 2014, after an attempt by new Kiev authorities to suppress by force appearances in the Donetsk and Luhansk regions. The parties have repeatedly announced a truce, but still completely failed to stop the fighting, reports "Lenta.ru"