Representatives of the RCB protection division began accepting new flame-throwing systems "Sunpipek" at the factory, reports
press office
Eastern District.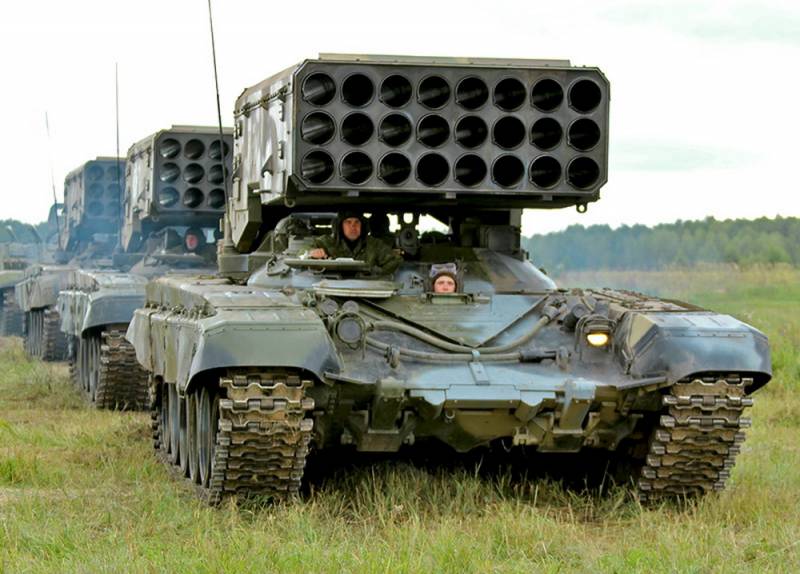 Specialist officers of the RHB defense unit of the Eastern Military District, stationed in the Amur Region, began accepting several heavy TOS-1A Solntsepek heavy flamethrower systems at the factory
tank
T-72,
says release.
These machines in this unit will arrive for the first time. Acceptance of new equipment is planned to be completed before the end of this year.
The press service recalled that "the TOC-1A flame-thrower system is designed to disable lightly armored and automotive vehicles, arson and destroy structures and buildings, destroy enemy personnel, located in open areas and in fortifications, fragments, shock wave created on the target area with the massive use of unguided rockets in thermobaric and smoke-igniting equipment. "