Military personnel on duty
aviation
shifts from the Russian base in Armenia took part in a joint training on interaction with the forces and means of the Armenian Air Force and Air Defense Forces, reports
press office
YuVO.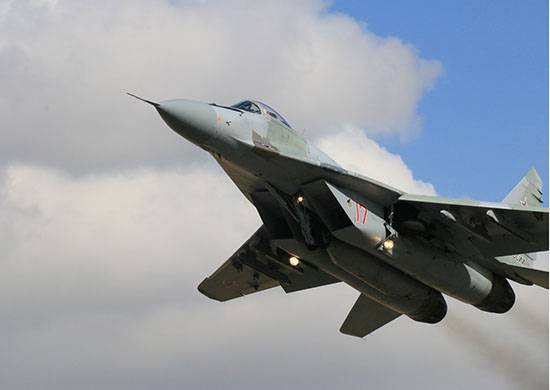 In the course of the training, the issues of detecting, intercepting and destroying conditional air targets that imitate violators of airspace, cover air borders and subunits stationed in the quartering area of ​​the Russian compound, and assist aircraft conditionally in distress, were worked out.
says release.
Fighter duty shift flights took place in the zones of duty of the air defense forces at altitudes from 100 to 5000 meters.
It is reported that "the peculiarity of the training of the forces and means of the Air Force and Air Defense in the Transcaucasus is that the flights are carried out exclusively by experienced pilots who are prepared to conduct maneuverable air battles as part of pairs and links in simple and difficult climatic high-altitude conditions."
The event involved about 300 military personnel and more 50-ti units of military equipment, including the Buk-M1, C-300В and MiG-29 fighters of the Erebuni military base.