The upgraded "White Swan" will become a "super-bomber." So the Russian Tu-160М2 plane was called by the columnist of The National Interest, the American edition of The National Interest, Dave Majumdar.
His publication is based on the statements of Michael Koffman, a researcher at the United States Center for Military Analysis, specializing in Russia. The reason for it was the message that the first updated missile carrier should rise into the sky in February of next year.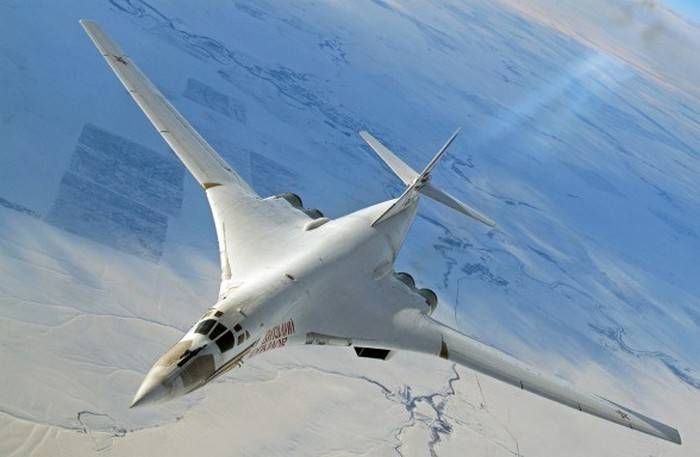 Aircraft have proven themselves in the Syrian campaign, making the launch platform for X-101 cruise missiles, the range of which is assumed to be from 4,5 thousands to 5 thousands of kilometers
- writes Majumdar.
Majumdar notes that the modernization of the White Swan is likely to go ahead. Since it used to be said that the new car will take off by the end of 2018 of the year. One way or another, the expert writes, the Tu-160М2 program is the main task of modernizing Russian strategic bombers.
Despite the fact that the updated "White Swan" will retain almost the same glider, it will become a completely new aircraft. In addition to the newest radio-electronic equipment, the Tu-160М2 will receive the new engine NK-32-02.
Along with the purchase of 50 new missile carriers, the X-NUMX of the Tu-16 planes available to the RF Military Space Forces will most likely also be modified to the М160 version.
The total number of upgraded bombers is quite enough for the strategic forces of Russia. The Russian Space Forces, unlike the United States Air Force, do not assume that their planes will have to penetrate enemy airspace in order to hit its targets. Instead, the Tu-160М2, capable of speeds above 2 Mach, will launch long-range cruise missiles. Therefore, stealth technology is not particularly important when upgrading Blackjack.
- asserts Kofman.
Experts conclude that one of the main advantages of a high-tech bomber is that it provides a nuclear warning, reports RG-Sil