The manufacturing enterprise, in the framework of the state defense order 2017, delivered to the troops a batch of self-propelled mortars 2C4, reports
press office
Ministry of Defense of the Russian Federation.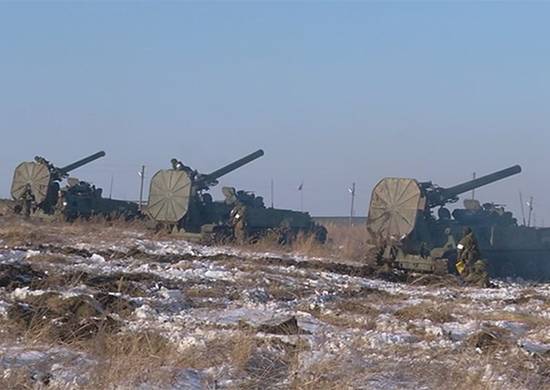 The party of the modernized 240-mm self-propelled mortar 2С4 "Tulip" in the framework of GOZ-17 transferred the manufacturer to the units of the Ministry of Defense of Russia,
said in a release department.
It is reported that "Tulip 2X4" is intended to destroy fortified buildings, fortifications, congestion of enemy personnel and armored vehicles, as well as to destroy objects and targets that are not accessible to other artillery pieces.
In the course of a deep modernization, modern means of control and communications were installed in combat vehicles.
The press service noted that "before being sent to the troops, all the samples were tested under the guidance of officers of the military mission at the test facility of the manufacturer".