Modernized with the help of Russian specialists BMP-2M with the combat module "Berehok", according to the Algerian military, can be considered one of the best in the world, writes
Rossiyskaya Gazeta
.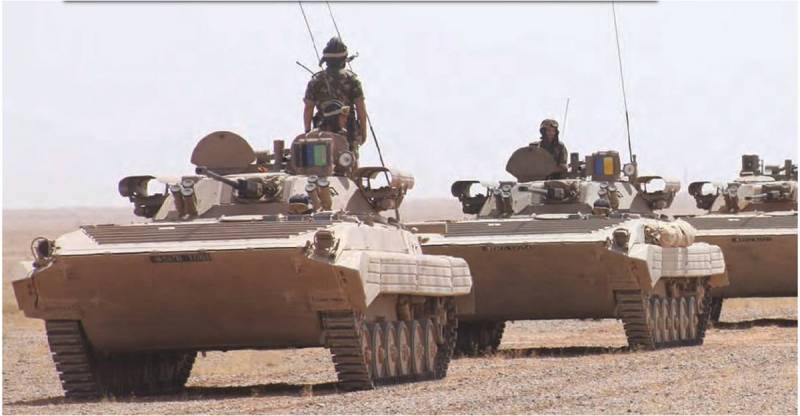 The contract for the modernization of machines was signed with the Tula Instrument Engineering Design Bureau. As a result, the Algerian army received combat vehicles with the latest fire control systems that meet the latest requirements.
"Combined sights with a thermal imaging channel have been received by the gunners-operators. This makes it possible to act at night as efficiently as during the day. The laser range finder and the digital ballistic computer with a sensor system significantly increase the accuracy of shooting the 30-mm 2-42 cannon and the PKT machine gun, "the material says.
The commander, thanks to the modern panoramic sight, has the opportunity not only to help the gunner in finding targets, but also, if necessary, to duplicate his actions.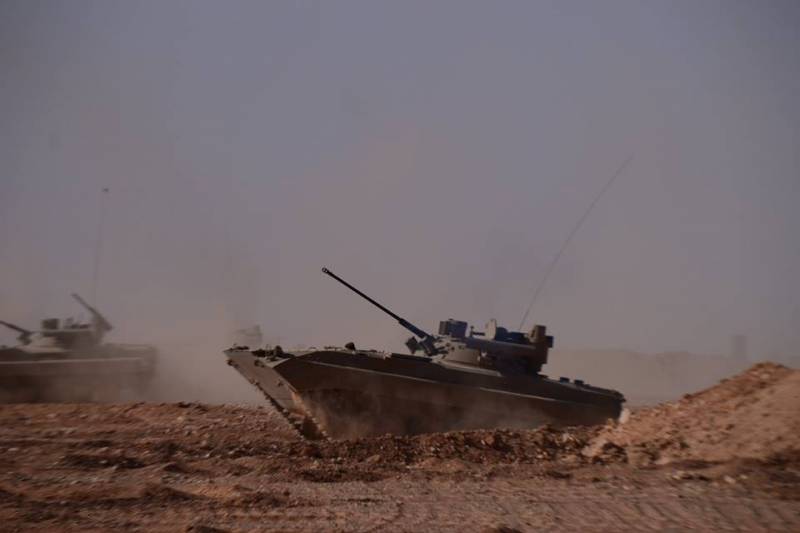 The machine's firepower has been enhanced by an X-NUMX-mm AG-30 grenade launcher with ammunition to 17 grenades and the Kornet anti-tank complex.
According to reports of the Algerian military resource www.forcesdz.com, the military are very pleased with their equipment. Not surprisingly, after upgrading the first batch of 400 machines, it was decided to improve the remaining ones.