Aviation
The regiment of the Western Military District received the Mi-28N Night Hunter attack helicopter. Mi-28N is an improved modification of the Mi-28. It is equipped with fifth-generation equipment and is designed to search and destroy in conditions of active fire resistance
tanks
and other armored vehicles, as well as low-speed air targets and manpower, the press service of the Western Military District.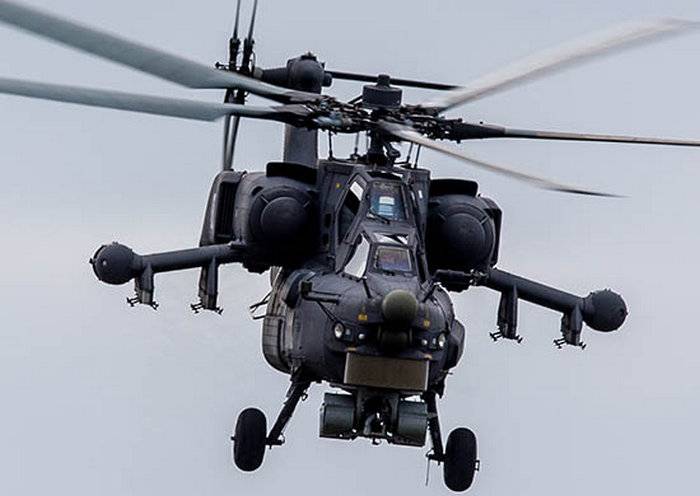 A distinctive feature of this helicopter is its ability to perform combat missions at any time of the day and in the most difficult weather conditions. The "Night Hunter" is armed with an aircraft gun that allows the pilot to choose the type of ammunition in the flight - armor-piercing or high-explosive. The helicopter is equipped with screen-exhaust devices that reduce the likelihood of hitting missiles.
- added to the press service
It is noted that earlier the crews of the ZVO army aviation underwent a scheduled retraining at the Center for the training of flight personnel of army aviation in the Tver region and were allowed to fly on this helicopter
In addition, by the end of the month, the helicopter regiment based in the Smolensk region will be replenished with eight reconnaissance and attack helicopters Ka-52 "Alligator".