The state-run Chinese TV channel CCTV showed in its report a prototype test of a hypersonic DF-ZF drone aircraft in a wind tunnel, writes
"Popular Mechanics"
.
The Chinese experimental hypersonic unmanned aerial vehicle DF-ZF will be able to reach speeds of more than 12 thousand km / h and will be equipped with nuclear warheads. The plane has already passed seven flight tests, which were considered successful. Its main feature is that due to the hypersonic flight speed of the DF-ZF it is impossible to intercept using conventional air defense systems using data from land and sea stations, as well as satellite reconnaissance, the newspaper writes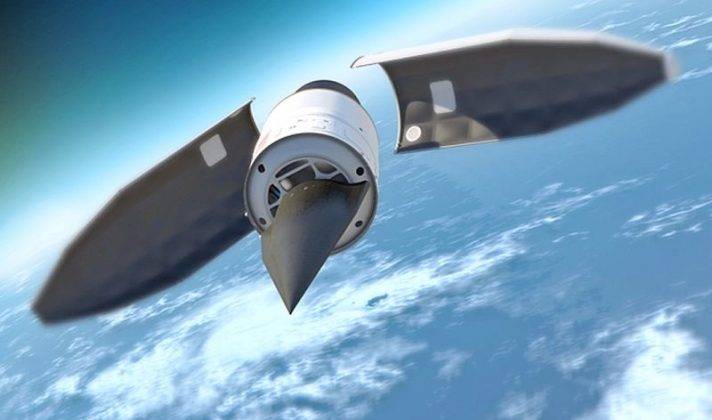 It is noted that in contrast to the rocket warhead, which moves in space and the upper layers of the atmosphere at high speed, but with a well-predictable trajectory, the DZ-ZF has the ability to maneuver using aerodynamic forces. After launch, it enters the atmosphere along a ballistic trajectory, and then changes direction to close to horizontal.
Movement at tremendous speed practically parallel to the surface of the earth at high altitude significantly reduces the attack time, and the use of kinetic energy at high speeds of entry into the atmosphere can allow a significant increase in flight distance. The DF-ZF model was tested in a hypersonic wind tunnel JF-12 - the largest in the world and capable of testing aircraft at speeds up to 11100 km / h).