In Tajikistan, the opening ceremony of the anti-terrorist exercise of the Collective Forces of the Collective Security Treaty Organization was held, during which joint actions to destroy illegal armed groups in the mountains will be worked out, reports
RIA News
.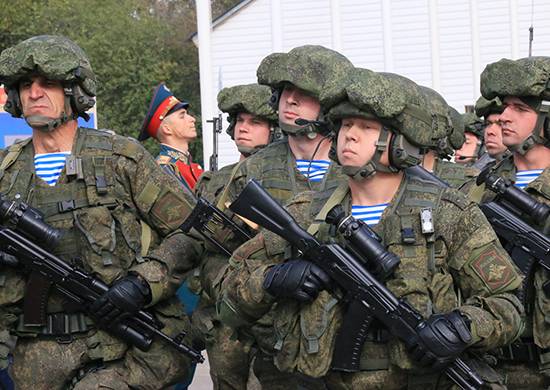 The exercise will last until November 20.
This is the final part of our joint operational training activities in 2017. The work of the command of the Collective Forces on the definition of the plan, the development of decisions, the organization of all types of support will be organized For the units, each episode each day will have separate episodes with combat work,
Anatoly Sidorov, head of the CSTO Joint Staff, told the agency.
He stressed that "the most serious, decisive day will be 17 November at the" Harbmaidon "test range."
The main goal of the exercise is "to improve the management system of the Collective Security Forces of the Collective Security Treaty Organization in the Central Asian region of collective security, as well as to improve the operational interaction between the headquarters of various states and levels.
In addition, the maneuvers are designed for "interfacing command and control systems with
weapons
". Commanders will be able to apply "practical skills in combat planning and troop management based on the experience of modern armed conflicts."
"During the exercise, which will be held in close proximity to the border of Afghanistan at five training grounds of the armed forces of the Republic of Tajikistan, tactical episodes with live firing and widespread use will be played
aviation
and air defense, "the CSTO secretariat noted.
In total, the maneuvers involved "more than 5 thousands of military personnel, 60 airplanes and helicopters, over 1,5 thousands of weapons, military and special equipment, including Iskander missile systems, long-range and front-line aircraft, and drones."
The exercise is "purely defensive in nature" and is the final stage of the operational-strategic maneuvers of the CSTO "Combat Brotherhood-2017".