The Spanish authorities have completed consideration of the issue of "foreign footprint" in the recent Catalan events. Recall that on the eve of the representatives of the Spanish Cabinet announced that they would raise the issue at a meeting of EU foreign ministers on the subject of possible intervention in the events in Catalonia, "Russian and other foreign hackers." During the meeting, the possible "influence" on the Catalans by the users of Russian social networks was also considered.
Now, the official Madrid is forced to announce that no evidence of external (Russian) intervention in the Catalan process has been revealed to date. But the Spanish Foreign Ministry continues to insist that "the intervention was."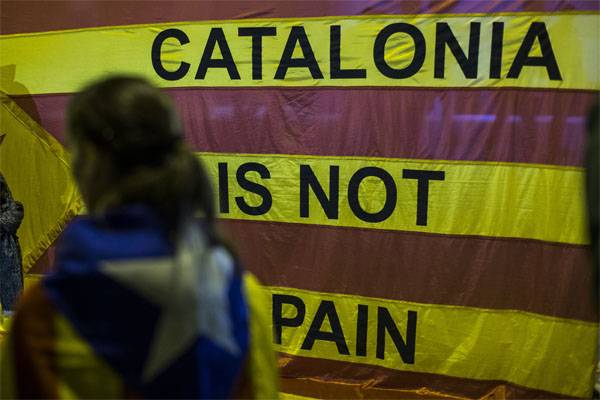 RIA News
cites the statement by the Spanish Foreign Minister Alfonso Dastis, expressed at a meeting in Brussels.
We have no evidence of Moscow's involvement in suspicious Internet traffic. But we know where this traffic is coming from, it is connected to networks whose distribution points are located in Russia, we shared this information with the Russian authorities. 50% of suspicious traffic came from Russia, 30% came from Venezuela. Only 3% accounts launched to cover Catalan events were real.
Now for Madrid, statements about the alleged influence of "Russian social networks" are becoming the main excuse for a failed policy in relations with Catalonia. Surprisingly, Pucdemona has not yet been called an "avatar" from Russian social networks, which provoked the protest marches of other avatars in Barcelona ...