The US Department of Justice has listed Russia Today TV channel and Sputnik news agency on the list of "foreign agents" media. Thus, the pressure on the Russian media led to their registration in the United States precisely as "foreign agents", with the need not only financially but also in other formats to report on work to the US supervisory agencies.
Now RT representatives will have to post on the screen information that the viewer in the USA is watching the programs of the "foreign agent". In addition, the leadership of the TV channel will have to send reporting documents about the personal data of journalists and interviewed figures to the supervisory authority of the United States. Before interviewing a US citizen, the management of the TV channel is obliged to notify him that he is dealing with a "foreign agent."
The official website of the US Department of Justice announces that such actions against RT and Sputnik do not violate freedom of speech.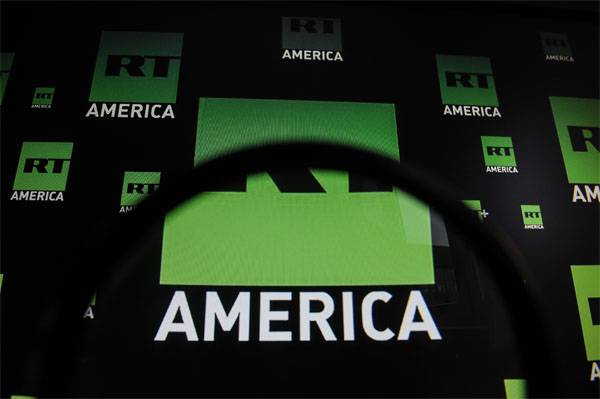 From the statement of the representative of the US Department of Justice:
The law does not limit the freedom of speech and the content of the information disseminated. It is impartially implemented in relation to (media) of all foreign countries.
The fact that the law is being implemented in relation to the media of "all foreign states", and even "impartially" is another lie of the representatives of the American authorities.
Now in Russia they are going to implement mirror measures in relation to all the American media, as well as other media with a US share capital.