The engineering units of the Russian army received the first batch of armored bulldozers developed and manufactured at the Chelyabinsk Tractor Plant (LLC ChTZ-URALTRAC is a member of the corporation Uralvagonzavod). According to the available information, the personnel in the near future will begin its development.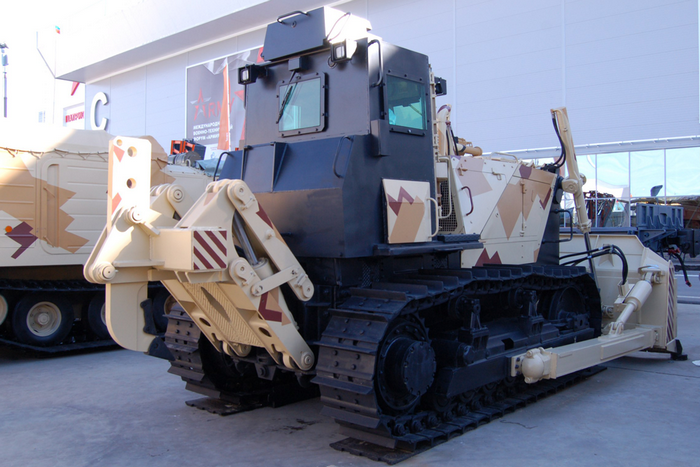 При создании данной техники всецело учтен сирийский опыт. В ходе военного конфликта на Ближнем Востоке стало ясно, что кроме инженерных машин на дорогих и тяжелых
tank
шасси существует острая необходимость обеспечить войска простыми и дешевыми бульдозерами, которые для защиты личного состава оборудовали броней.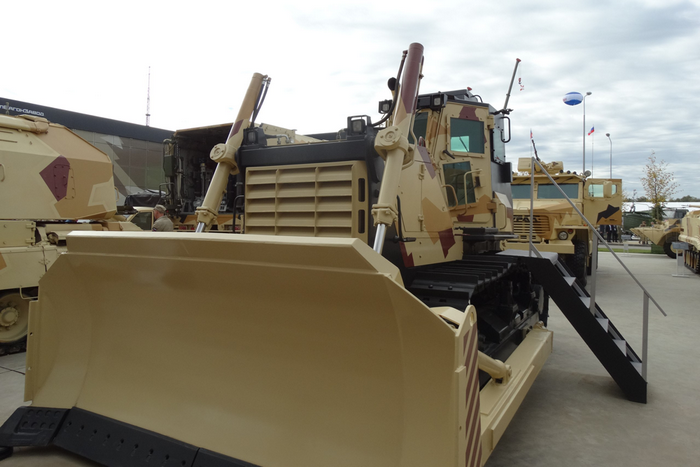 In Syria, such machines are very common, and on all sectors of the front to fight international terrorism.
Given the experience of military conflicts, the Russian defense industry also engaged in the creation of such equipment. The Chelyabinsk Tractor Plant proposed a version of the B12 armored bulldozer. The car received an armored capsule of the driver's workplace, a protected hood and fuel tank.
Thanks to these innovations, tracked vehicles are not afraid of bullets and shrapnel. This will significantly reduce the loss of personnel and more effectively perform combat missions, reports "RG-Force"