In Russia, the development work on the creation of a promising anti-aircraft missile-cannon complex "Pantsir-SM" is being completed, said the general director of the holding "High-precision complexes" Alexander Denisov. He clarified that full completion is planned for 2019 year. Several prototypes of this combat system are being tested now.
Denisov also noted that the high-speed anti-aircraft guided missile designed for the upgraded Pantsir is unified and can be used in complexes of previous generations.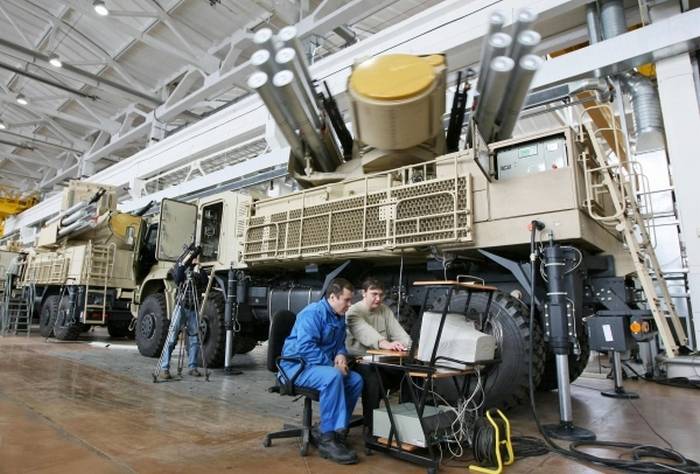 In addition, according to the general director, the combat power of the upgraded Pantyr-SM, as compared with the previous Armor-C1, will increase by one and a half to two times.
It is known from open sources that the Pantsir-SM should receive a new high-speed rocket, and the range of detection and destruction of targets will approximately double.
It is expected that Pantsir-SM will be able to "see" the target at a distance of 75 kilometers and destroy it at a distance of 40 kilometers. At "Pantsir-С1" these indicators are 40 and 20 kilometers, reports "WG-Force"