In Spain, trying to find the external causes of the so-called Catalan crisis. Thus, the Foreign Minister of the Kingdom said that today at the Council of Heads of Foreign Ministries of the European Union countries will discuss the issue of the "supposed disinformation campaign on social networks." According to Alfonso Dustis, the question he intends to raise concerns the fact that Russian social networks allegedly played a role in the attitude of Catalonia's desire for independence. And how many users of Russian social networks in Catalonia? ..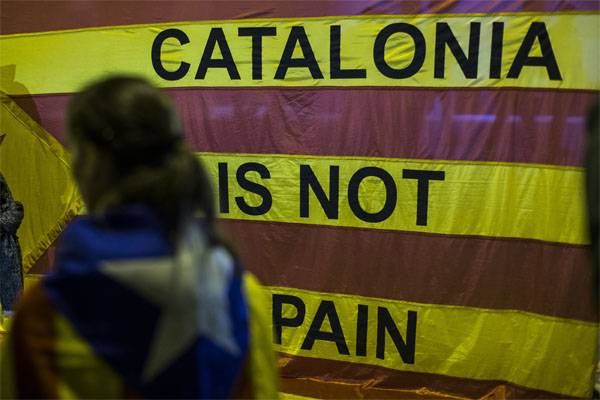 This is not the first Spain statement of this kind. Earlier, the official representative of the Spanish Cabinet Iñigo de Vigo said that in Spain is considered "the likely intervention of hackers in the Catalan situation." At the same time, Ms. de Vigo said that first of all, "the possibility of interference by hackers from Russia" is being considered.
A comfortable position, nothing can be said - any problems in the countries of the "victorious democracy" are attributed to Russia and Russian hackers. At least try to write off.
Trump was chosen, Catalonia's referendum was provoked, NATO soldiers were literally hooked around the world. What kind of Western civilization is now such that it is trying to shift the responsibility to its people to someone from the outside? But why "now"? The external switchman has always been sought out, well, not to blame ourselves for the fact that the relationship between Madrid and Barcelona has reached a boiling point due to the toothless policy being sent ...