All missile formations that are in service with existing mobile missile systems are planned to be re-equipped to the Yars missile system before 2026, reports
TASS
Post Commander RVSN Sergey Karakaeva.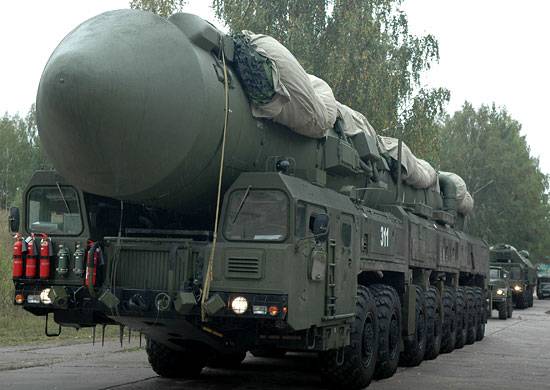 The rearmament and mobile grouping is going on the Yars missile system with a unified missile. In total, up to 2026 of the year, it is planned to re-equip this missile system with almost all missile divisions that have existing mobile missile systems in service,
Karakaev said in an interview with the newspaper "Red Star".
According to him, at present "the re-equipment of the Teikovsky, Nizhny Tagil and Novosibirsk connections" has already been completed.
The Yars mobile missile system is rapidly replacing the Topol missile systems in the Yoshkar-Ola and Irkutsk missile divisions,
noted the general.
The commander recalled that over the past five years, an active re-equipment of the stationary-based grouping has been underway - "the regiments of the Kozelsk Rocket Division are being retooled for the silo-based missile system".
He clarified that "currently, the Strategic Missile Forces grouping includes about 400 intercontinental ballistic missiles with warheads of various types and power classes."
According to Karakaev, in the Strategic Missile Forces "more than 60% of strategic
weapons
and warheads of the Strategic Nuclear Forces of Russia ".
These quantitative indicators of the grouping correspond to the parameters of strategic offensive arms limitations established by the START Treaty, and are sufficient for the implementation of diverse tasks of nuclear deterrence,
added on.