The refusal of Afghanistan from Russian helicopters will hit the combat capability of the Afghan armed forces, said Dmitry Shugayev, director of the Federal Service for Military-Technical Cooperation (FSMTC), on the Russia 24 channel on Monday.
This is contrary to logic. Our cars are the basis of the Afghan Air Force. These are the best cars adapted to their terrain and so on. In the end, Afghan pilots and even American pilots speak positively about the car.
- he said.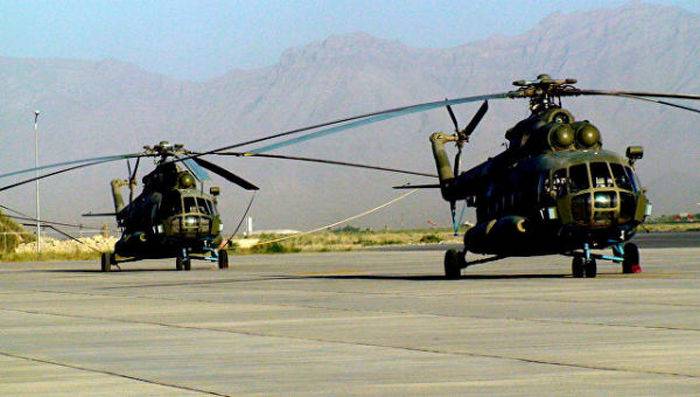 Today, to take and cross out this park is simply causing damage to its own armed forces.
- added Shugaev. The head of the FSMTC noted that it is still early to put a "fat point" on the use of Russian helicopters by the Afghan armed forces.
We remind you that earlier and. about. Afghan Defense Minister Tariq Shah Bahrami said that the country no longer needs Russian-made helicopters, since it already receives NATO-made vehicles. At the same time, he stressed that at the time of the transition from Russian helicopters to NATO, Afghanistan will need assistance in quality service of Russian vehicles in service.
It is noted that now this service is carried out not by licensed companies, but through some other countries, including some Eastern European NATO states, which still use Soviet-made helicopters and have experience in servicing them, reports TASS