After the fall of 2017 in the middle of October, the Syrian Raqqa, which was the last bastion of the IG (banned in the Russian Federation), the question of foreign fighters of the group was most urgent, writes the TTU newsletter. Article leads blog
bmpd
.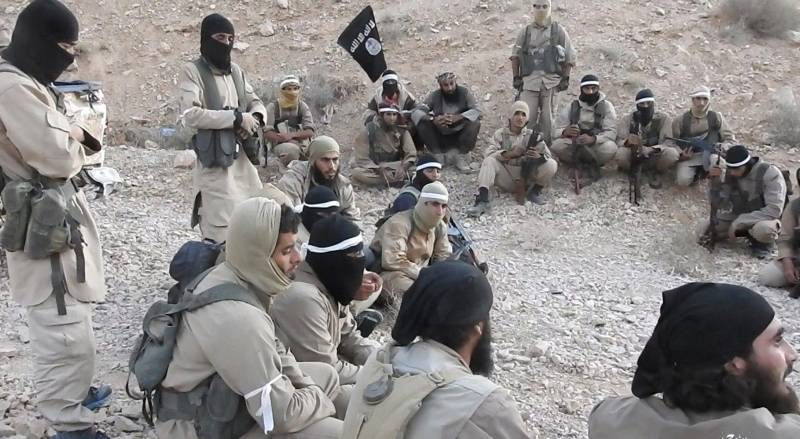 Other countries wondered if "the militants will return to their homeland and first of all to Europe, or will they scatter into other conflict-prone areas, such as Libya, Yemen, Afghanistan, or individual countries in Africa?".
"In the case of the countries-main" suppliers "of fighters for the IG (Russia, Saudi Arabia, Jordan and Tunisia), 10% of the fighters have already returned. The situation is similar in France: from 2000 the French Islamists, who are believed to have fought in Iraq and Syria, 271, according to the French Interior Ministry, is back. In general, for three years, the overall estimate of the number of foreigners in the ranks of the IG remained almost unchanged - 35000 people. All states treated it as a given, and it was from it that they repelled in their calculations, "the material says.
Nevertheless, the "field experts" in this figure began to doubt after the testimony of the Syrian and Iraqi civilians in the liberated cities: the IS groups were mainly represented by local residents.
The number of corpses of foreign fighters that are found in each liberated city is actually much less than the figures given. At the same time, it is rather difficult to estimate the number of foreigners who mingled with refugees, went to other countries or are sitting in Syrian, Iraqi and Turkish prisons.
And yet, the Syrian and Iraqi people have a very strong feeling that "the human resources of the IG, especially its foreign component, were greatly overestimated in order to justify the use of military methods to fight an organization that has become a priority for Western and local states" notes edition.