The head of the Federal Service for Military-Technical Cooperation of Russia Dmitry Shugaev gave an interview to the TV channel journalists.
"Russia24"
. In an interview, the director of the FSMTC said that Saudi Arabia had signed a contract for the purchase from the Russian Federation of a batch of anti-aircraft missile systems C-400.
From Shugaev's statement when answering the question of whether there are any obstacles to the implementation of Russian air defense systems in Saudi Arabia:
We have well-known contracts in the field of air defense, in particular, on other topics signed.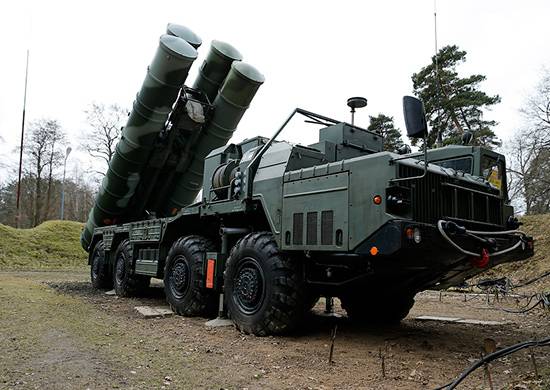 Earlier in the FSMTC they stated that with Riyadh the principal agreements were reached on the supply of C-400 to Saudi Arabia.
Recall that a few weeks ago, the Saudi delegation made a visit to Moscow. And the king of Saudi Arabia visited Russia for the first time in
stories
. During that visit, the mentioned agreements on the acquisition of air defense systems were reached.
At the same time, the Arab Defense Ministry stated that Riyadh is also interested in acquiring other Russian weapons.