Polish media publish reports that the official Warsaw imposed a ban on visiting Poland against the head of the so-called institute of national memory of Ukraine. We are talking about a man named Vladimir Vyatrovich. Information that the head of the institute of national memory of Ukraine has blocked entry to Poland, and with it the EU, is in fact confirmed by Polish Foreign Minister Vitold Vashchikovsky.
Vashchikovsky noted that the ban on crossing the Ukrainian-Polish border was imposed on a person who is engaged in the promotion of anti-humanism and anti-European values. "
According to the Polish Foreign Minister, Warsaw does not intend to admit people with such views into its territory. At the same time, Vashchikovsky added that this "is not an action aimed at spoiling relations with Ukraine."
For reference: Vladimir Vyatrovich is distinguished by his, to put it mildly, extraordinary interpretations
historical
events, including the events called in historiography "Volyn massacre".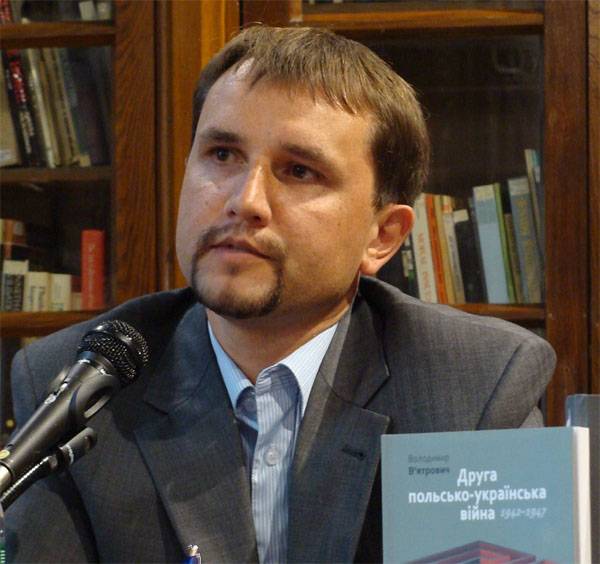 Vyatrovich is the author of the book, which caused surprise and indignation in Poland and not only. The book is entitled "The Second Polish-Ukrainian War of 1942-1947's." In Poland, after the publication of this book, Vyatrovich was called "the main polonophobe of Ukraine."