South Korean media publish messages marked "urgent." Urgency, according to representatives of the South Korean press, is needed in order to immediately inform the public about the "salvation of the North Korean soldier." The material of the news agency "Ronhap" stated that a soldier of the army of the DPRK was taken to the South Korean hospital after he was injured.
From the material:
A North Korean soldier fled to the Republic of Korea through the security sector in the demilitarized zone. So that he could not reach the territory of the Republic of Kazakhstan, the North Korean border guards opened fire on him to kill. He was injured.
Information is confirmed by representatives of the South Korean Joint Chiefs of Staff.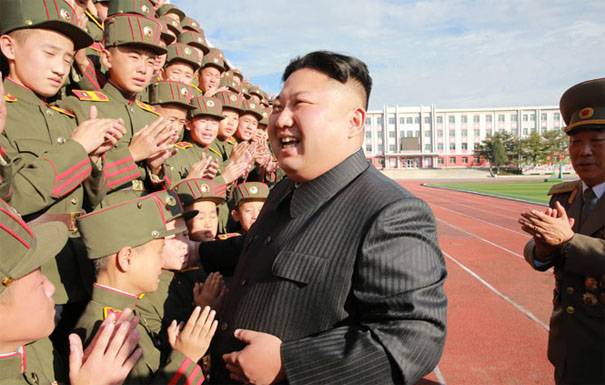 It is reported that initially the border guards of the Republic of Korea accepted the transfer of the soldier from the opposite side as an act of provocation. It is alleged that they did not open fire on the military from the DPRK. At the moment there is no exact data on the condition of the wounded.
Deserters from the territory of the DPRK to the Republic of Korea are not such a rare occurrence. Every year, dozens of DPRK citizens (often at the cost of health and life) cross the border with the "South." After that, materials usually appear in the Seoul press that Kim Jong-un allegedly "shot" someone from a mortar or personally "fed them to dogs".