The ex-governor of the Odessa region, Mikhail Saakashvili, made another loud statement about the current president of Ukraine. According to Saakashvili, 2017-2018 Ukraine "can meet New Year's Eve without Poroshenko as president". He made such a statement on his Facebook page.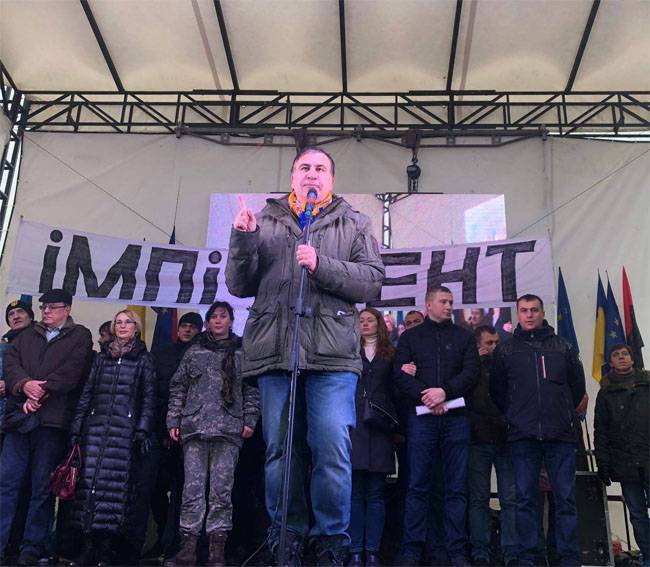 Here is the post of ex-governor of the Odessa region:
Friends, I urge you to spread the word about the perturbed marts as much as possible, only in this way will we overcome the pro-governmental channels that we are negotiating at every turn. Facebook is our strength. Almost everyone has a phone with which he can do live broadcasts and show the real situation. We will gather every Sunday and arrange a shock for Bankova, because there are more and more of us! Together we will break the information blockade. The guillotine is already waiting for corruption Poroshenko. Today we are all convinced that this process is unstoppable! If they do not hear us before December 3 - we will celebrate the New Year without them.
Saakashvili's subscribers were so inspired by the post that they declared about the "ability" of Saakashvili "to defeat not only Poroshenko, but Ukrainian poverty. And even "Putin's Russia." Why Saakashvili did not manage to overcome poverty among almost 20% of the population of Georgia, supporters of the ex-president of the Caucasian country prefer not to speak.