Americans have repeatedly made attempts to gain access to installed on
Tanks
Russian active defense complexes. They had at their disposal the Drozd complex, which not only successfully passed the tests, but was officially accepted for service, writes
Messenger of Mordovia
.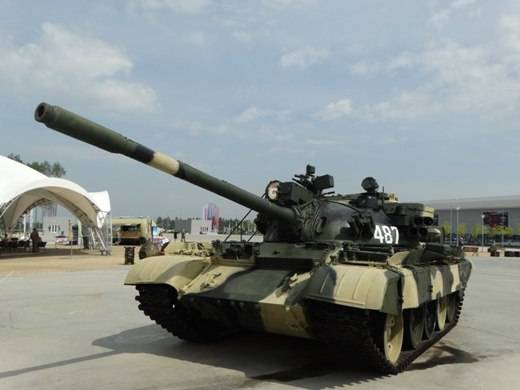 Even now, this old system is capable of effectively intercepting most of the ATGM and rocket-propelled grenades and would be very useful in Syria.
"In February, the 1995 of the year, the author of these lines had the opportunity to inspect in the outskirts of Grozny padded military equipment: tanks, infantry fighting vehicles, and armored personnel carriers. One of the soldiers sincerely wondered why our tanks were not equipped with active defense complexes. "Even during the USSR, in Baku, I saw T-55AD with Drozd. If now our equipment was with such protection, then the losses would have been many times less," my interlocutor lamented. By the time we talked about this, most of the fifty-fives with this system were expected to be disposed of at special factories in Russia and Ukraine, "says the author of the article, Lev Romanov.
However, not all such equipment disappeared in the smelting furnaces. According to the author, "two tanks with the KAZ Drozd, stocks of destructive elements from the territory of Ukraine were secretly delivered to the United States." The vehicles were transported to the state of Maryland at the training ground of the Aberdeen Training Center, where they were subjected to shelling from all American anti-tank weapons.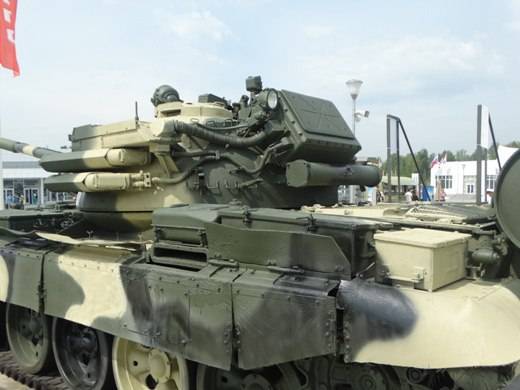 As noted earlier, there were no leaks to the press for these tests. Apparently "Drozdy" proved to be worthy, otherwise, Americans would be happy to talk about the shortcomings of protection. Later, Ukraine received a proposal to purchase a new batch of these complexes, and, of course, Kiev with great enthusiasm fulfilled the new order of its partners in Washington.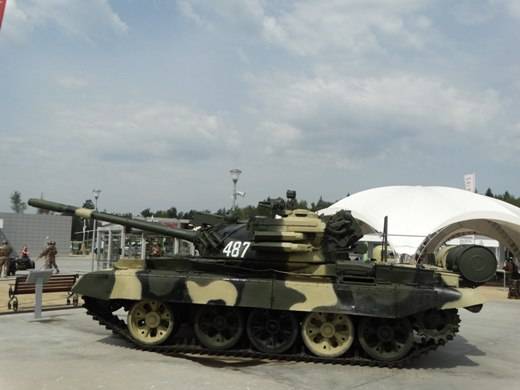 At present, one of the few remaining T-55AD tanks can be seen in the Patriot park near Moscow.