Tests of the new engine for the Su-57 fighter (PAK FA) are proceeding on schedule, said the head of Rostec, Sergey Chemezov.
Everything is going according to the schedule of work, there is no violation, the tests are carried out until I see any problems
- said S. Chemezov to journalists on Monday, answering the question of "Interfax".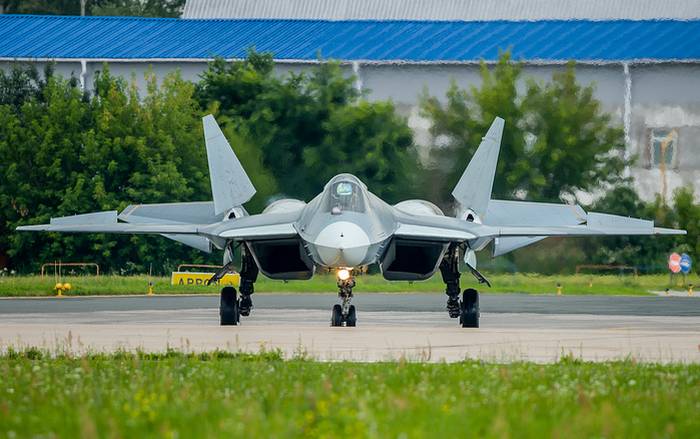 Earlier, Yuri Slyusar, president of the United Aircraft Building Corporation, announced the delivery of aircraft to 2019 in the troops of the PAK FA party from 12 aircraft.
Pre-production is scheduled for 2019 year. We must start the delivery of the installation batch to the existing engine.
- declared Y. Slyusar.
The first flight of the PAK FA took place on 29 on January 2010 of the year in Komsomolsk-on-Amur.
According to the open data, the PAK FA will meet the following requirements: supersonic flight without afterburner, low visibility (for radar, optical, acoustic and other detection systems), super-maneuverability and the ability to perform relatively short takeoff and landing.