Artificial intelligence is already present in the newest Russian Su-35 combat aircraft, the "intelligent" fighter unit is responsible for the independent selection of priority targets for their defeat by a certain type of aviation
weapons
, told the general director of the state corporation "Rostec" Sergey Chemezov.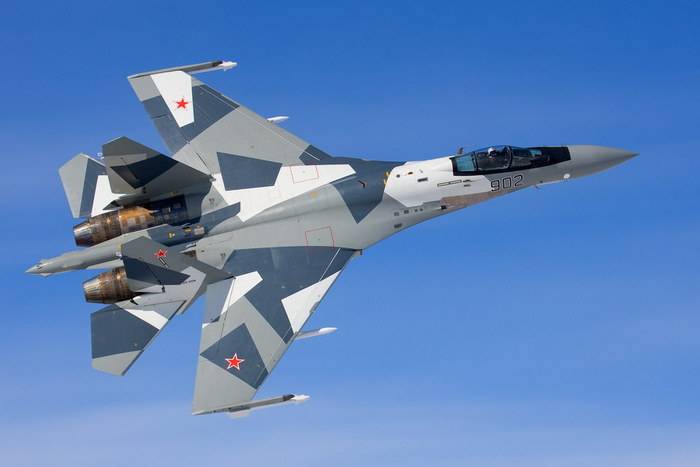 The Su-35 multipurpose super-maneuverable fighter is participating for the first time in the flight program of the Dubai Airshow 2017 air show in Dubai. The machine also participates in a static exhibition at the exhibition.
Su-35, which flies (in the framework of the flight program Dubai Airshow 2017 - approx.), There is just one of the blocks, which in essence is artificial intelligence. That is, he analyzes all the targets that he captures - he can capture about six goals at the same time - and immediately determines which weapon he needs to hit.
- Chemezov said during the work of the Dubai Airshow 2017 international aerospace exhibition.
It's not even a pilot doing it, it's all artificial intelligence
- he specified.
Su-35 - 4 ++ generation fighter with thrust vectoring engines. It uses technologies of the fifth generation, which provide superiority over foreign-made fighters of a similar class, reports
RIA News
.