The leader of the Polish party Law and Justice, Jaroslaw Kaczynski, said that the payment of "reparations" by Berlin is a matter of national pride for the Poles.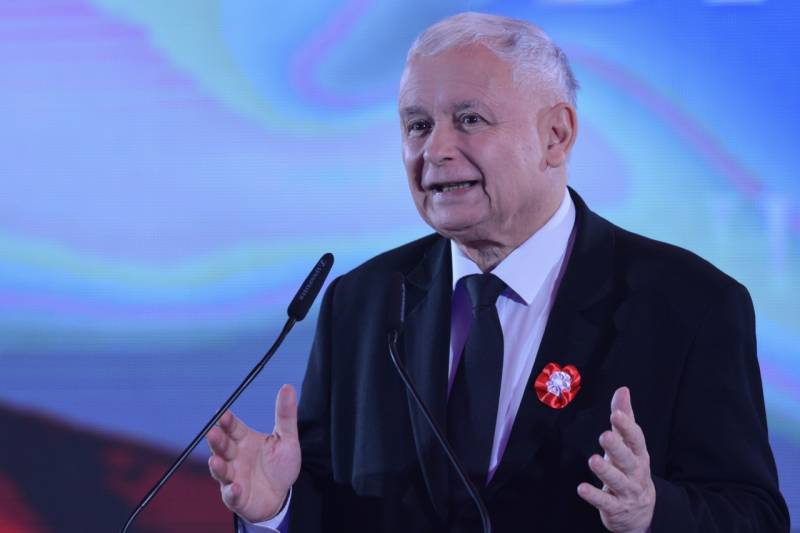 Jaroslav Kaczynski, the subscription edition of the Financial Times reports, once again reminded about Poland's demands for Germany. Words politics leads the channel
"InoTV"
.
According to the leader of the ruling Polish party, the question of compensation for the crimes of the German Nazis concerns not only material values, but also the restoration of Polish national pride.
The head of "Rights and Justice" thus reanimated the question of "reparations", which the FRG allegedly must pay for crimes during the Second World War. On this subject, the politician made a speech in Krakow at the celebrations on the 99 anniversary of the independence of Poland.
"We must uphold our rights, including those arising from
stories
. The French were paid for losses in World War II, the Jews were paid, many countries were paid. But not to the Poles, the Financial Times quotes him. - Accepting this fact as an obvious one is part of the national inferiority complex that they are trying to impose on us. We need to reject it. "
Earlier this summer, the theme of the German "reparations" was already raised by the party of Kaczynski. Then, in September, the country's prime minister, Beata Szydlo, stated: Warsaw, they say, "has the right" to demand this kind of compensation from the FRG.
Berlin did not remain silent: the German government recognized responsibility for the crimes of the Nazis during World War II. However, at the same time, Berlin reminded the Poles that the Polish authorities at one time refused this demand.
Other analysts express the following opinion: the rhetoric of "Rights and Justice" is addressed not to an external, but to an internal audience. Mr. Kaczynski himself claims that such an opinion is "erroneous."
"It's not just about the material means. The point is our status, our pride. That is why those who sometimes come up with various diplomatic statements, arguing that all this is just a presentation for domestic consumption, are mistaken. "
The politician also denies the "theatricality" of his speeches: "No, this is not a representation. Our demands are absolutely serious. "
Recall that nationalist sentiments are becoming stronger in Warsaw. This is reflected in the quite official level. For example, in honor of Independence Day in the country there was a mass march of nationalists. Their thousands procession in Warsaw inspired some fears, so the marchers, as indicated by the same British newspaper, were followed by six thousand (!) Police officers. And if today there were no excesses, then what will happen in Poland tomorrow?
Just think: they paid the French, paid the Jews, but did not pay the Poles! Won't Poland declare war on Germany?
Observed and commented on Oleg Chuvakin
- especially for topwar.ru